12" Double Digit Number Kit 00-99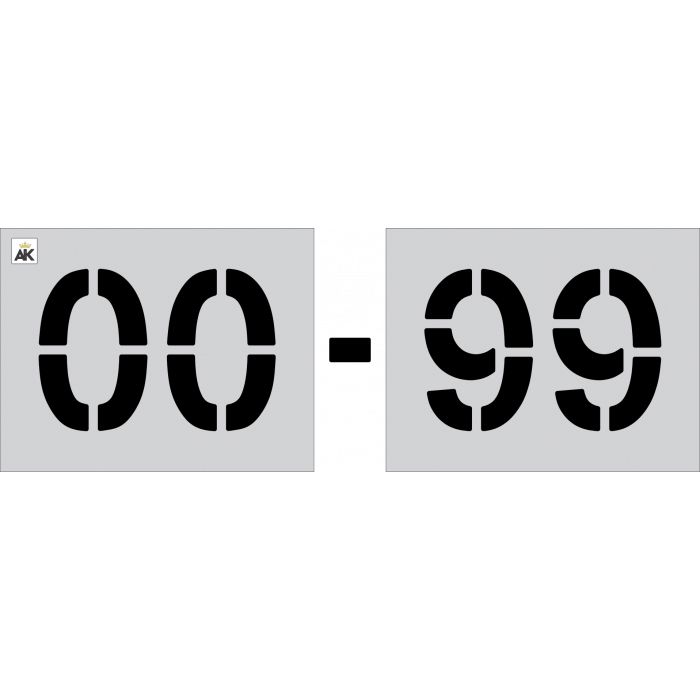 12" Double-Digit Number Kit includes 1 stencil sheet. Available Options: 00-99.
Read more
Professional-looking, clean, crisp markings, directions, and signs on parking lots, roads, curbs, and driveways can be easily attained with the aid of stencils. Made from high-quality LDPE, the 12" Double-Digit Number Kit 00-99 stencils offer an effortless solution to an otherwise difficult and time-consuming job. This kit includes 1 stencil sheet available from 00-99. Overall size per stencils is 18" x 26". Not only aimed for property owners and line striping professionals, our stencils are also ideal for do-it-yourselfers and homeowners. Reusable flexible LDPE material effortlessly lays flat on pavement, wood, glass, hard plastic, and other non-porous surfaces. Available in three varying thicknesses - 1/16" (.060"), 1/10" (.100"), and 1/8" (.125") - simply flex stencils to remove dried paint, and then roll up for easy storage.
Customer Reviews
Top customer reviews