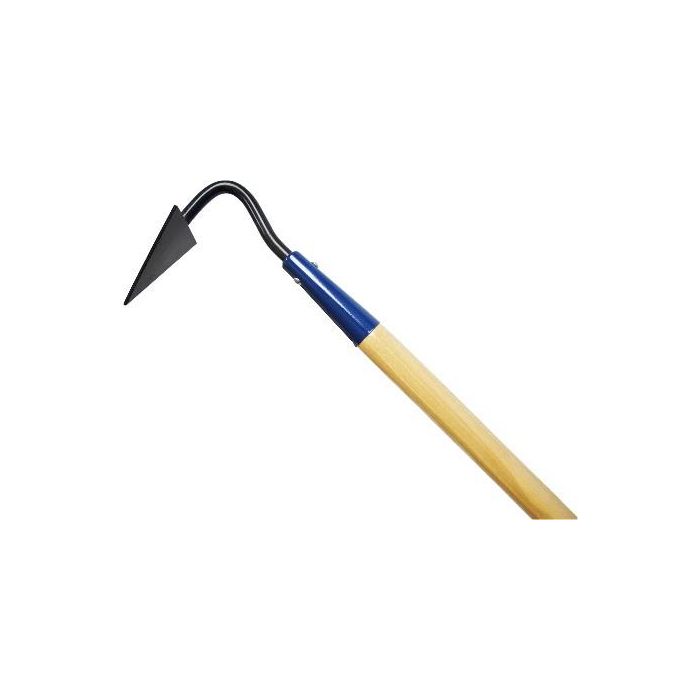 Clean the deep cracks easily with our V-shaped metal tip Asphalt Crack Hoe.
Read more
Preparation is the most essential task in resurfacing process and the best contractors can attest to this. You need the right asphalt repair and maintenance tools to help you achieve this goal. Our ergonomic and durable asphalt crack hoe will help you get your prep work easier.
Use the pointed 2½ inches V-shaped metal tip of the Asphalt Crack Hoe to get deep into the cracks and the side to scrape up loose crack fill and debris on your pavement or driveway with ease. Then you will get a cleaner crack surface and be ready for the next phase of surface preparation.
Heavy-duty 2½-inch V-shaped blade tip
54" Tapered Long wooden ergonomic handle
An essential tool to clean up surface prior to crack filling
Always have the right tools in the right time and this asphalt crack hoe will surely save you time and money in any of your surface preparations especially when you are dealing with cracked surfaces.
Spare yourself from the headache of wasted time and energy from using low-quality tools. So, Get your Asphalt Crack Hoe now for you and your crew to save time and money. This asphalt repair and maintenance tool will last you a lifetime and get great value for your money.
Specification
Shipping Weight
1.80 lbs
Shipping Dimension (L x W x H)
56.5" x 3" x 5.5"
Handle
54"
Customer Reviews
Top customer reviews