Bitumen Cold Joint Sealer Spray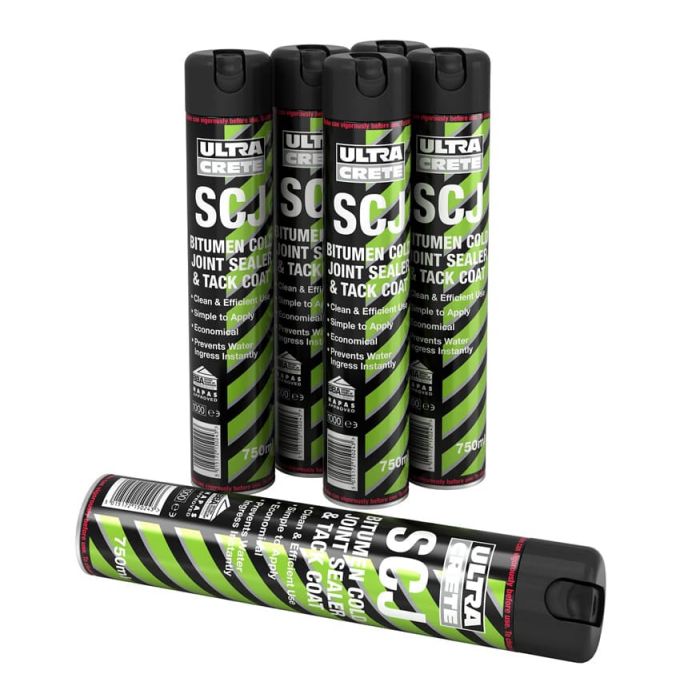 This product is not in stock in USA. If you'd like a quote on getting it delivered to you, please fill out your information.
Get five (5) cans of cold joint sealer to seal edges before you apply asphalt or sealcoat.
Read more
Delivered in: 7-10 Business Days
Have questions? We're here to help!

Speak to an Asphalt Expert!
Contact our Experts
Every contractor knows that it's crucial to have the pothole or cracks free from debris and vegetation. If not, the sealer will not adhere to the asphalt. However, sometimes, even when the area free from weeds and dust, there is a tendency for the sealant not to stick mainly at vertical regions. Before that happens, get yourself this Bitumen Cold Joint Sealer Spray.
It is the asphalt repair supply you never thought you needed. Made from bitumen, it is specially formulated to help you achieve maximum adhesion to vertical edges. It also strengthens the bond of the sealant to the asphalt and even waterproofs the area. Since it enhances the adhesion strength of the sealant, it also means that it can prevent water ingress.
This cold joint sealer is available in a 750ml spray can. It applied directly to the problem area (vertical and surface areas) before you pour asphalt. It is recommended to give the spray can a good shake to ensure its contents are well-mixed.
Have questions? We're here to help!

Speak to an Asphalt Expert!
Contact our Experts
Customer Reviews
Top customer reviews