Econo Parking Lot Stencil Kit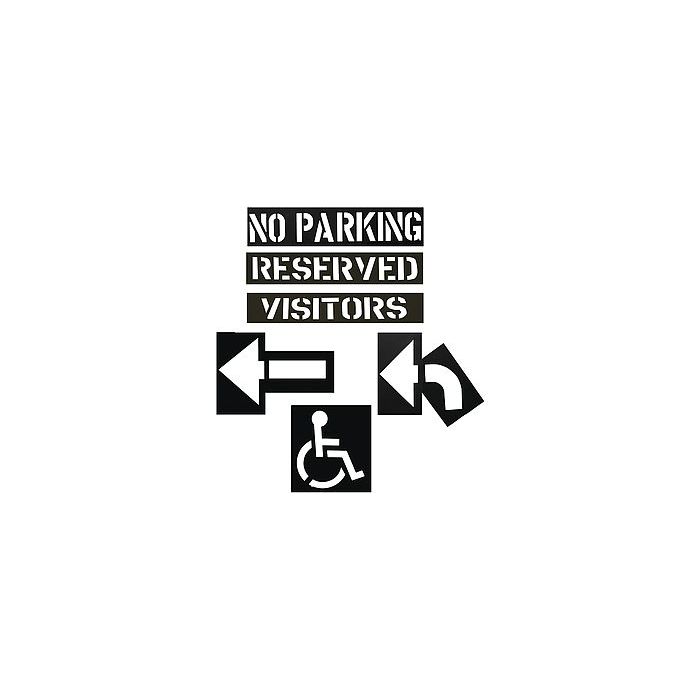 This product is not in stock in USA. If you'd like a quote on getting it delivered to you, please fill out your information.
Flexible Parking Lot Stencil Kit
Please call for shipping quote.
Read more
Made of durable PVC
Includes basic parking lot stencils
Lightweight and reusable
Delivered in: 5-10 Business Days
Add These To Minimize Your Effort!
Parking Lot Stencil Kit
Includes: 12" No Parking, 12" Reserved, 12" Visitors, 37" Straight Arrow, 43" Curved Arrow and 43" Handicap Symbol
Made of .015" PVC plastic 1/64"
Large and easy to read
Helps direct traffic in parking lots
Shipping weight 4 lbs
UPC 081834124605
Customer Reviews
Top customer reviews
Customer Questions
are these one time use? or can they be cleaned and used multiple times?
Most contractors clean them and use them a few times. If you are rough with stencils in general, it is possible they would crack on the first go but in general that hasn't been our experience. If you're looking for something with more reusability, we can provide a heavy-duty version of these - just let us know.