Permanent Pothole Repair Patch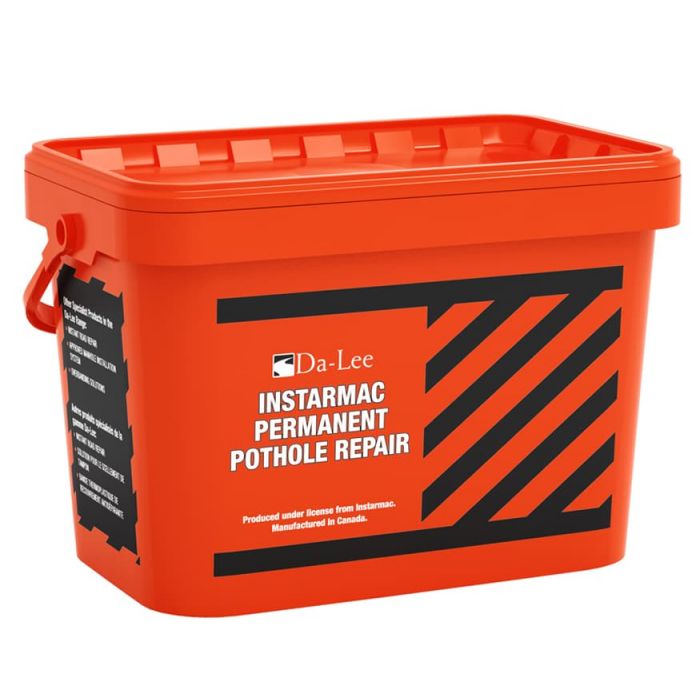 This product is not in stock in USA. If you'd like a quote on getting it delivered to you, please fill out your information.
Ideal for the repair of potholes in roads, driveways and car parks.
Read more
Delivered in: 5-10 Business Days
Have questions? We're here to help!

Speak to an Asphalt Expert!
Contact our Experts
A cold patch asphalt is already pre-mixed, which means you can immediately fix pothole repairs. Although it requires less work and effort compared hot mix asphalt sealants, it's still essential to find a high-quality cold patch. The Instarmac Permanent Pothole Repair is a great choice.
Coverage: 1 square meter at a depth of 12 - 15 mm.
Down time: none - instantly trafficable
Weather: no factor - use in summer or winter
This cold patch mixture is specifically for asphalt surfaces like driveways and highways. You can even apply it whether the weather is hot or cold.
You don't have to worry if it would adhere to the existing asphalt because it is engineered to stick to different road surfaces. It boasts a high-grade PSV aggregate and bitumen to ensure its adhesion capabilities.
Another advantage of the Instarmac Permanent Pothole Repair is you can apply it to potholes up to 100mm or 4 inches deep. If the pothole is deeper, you can utilize the layer-on-layer sealing method. If you need a small amount of this cold asphalt patch, don't worry. It comes in a reusable tub container.
To maximize this cold asphalt's efficiency, it is necessary to clear the pothole from any debris and water.
Have questions? We're here to help!

Speak to an Asphalt Expert!
Contact our Experts
Customer Reviews
Top customer reviews