Reelcraft Spray System Hose Reel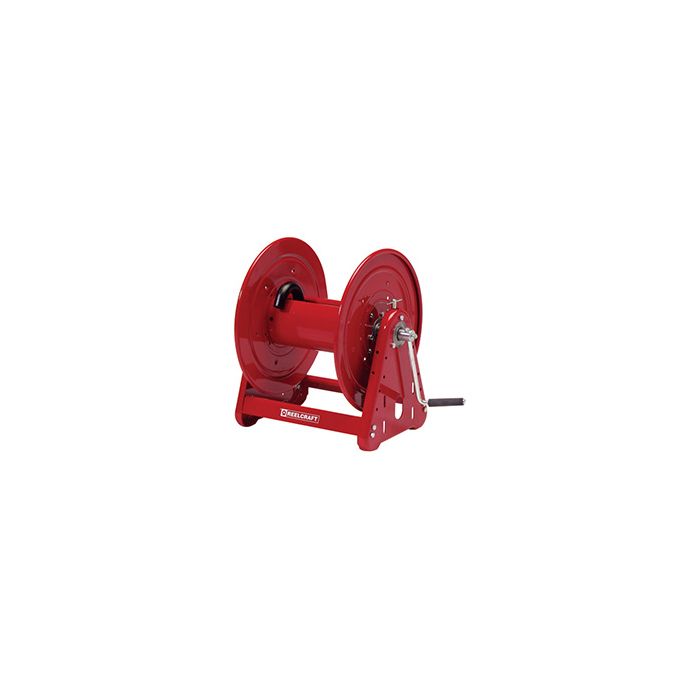 This product is not in stock in USA. If you'd like a quote on getting it delivered to you, please fill out your information.
Smart contractors know the way to extend the life of their hoses and to look professional is to use a hose reel.

Read more
Please call for shipping quote or pickup in Cobourg, Ontario FOB price.
Manually rolling up hose feet after feet can be cumbersome, time-consuming and somewhat annoying. So how do contractors neatly store their hose? They use this heavy-duty hose reel. 
This reel is made from tough all-steel material, which means it sturdier than cheap plastic reels. It also comes with legs for additional support, and so it can stay upright. This feature also means you can mount it on the back of your truck.
It is available in two sizes - 6" and 12." Both options have 1/2x100' hand crank rated at 1000 PSI. It also comes with a 1/2" hose. Whatever your choice is, this reel's mechanism ensures you can neatly and quickly roll-up your hose.
Customer Reviews
Top customer reviews