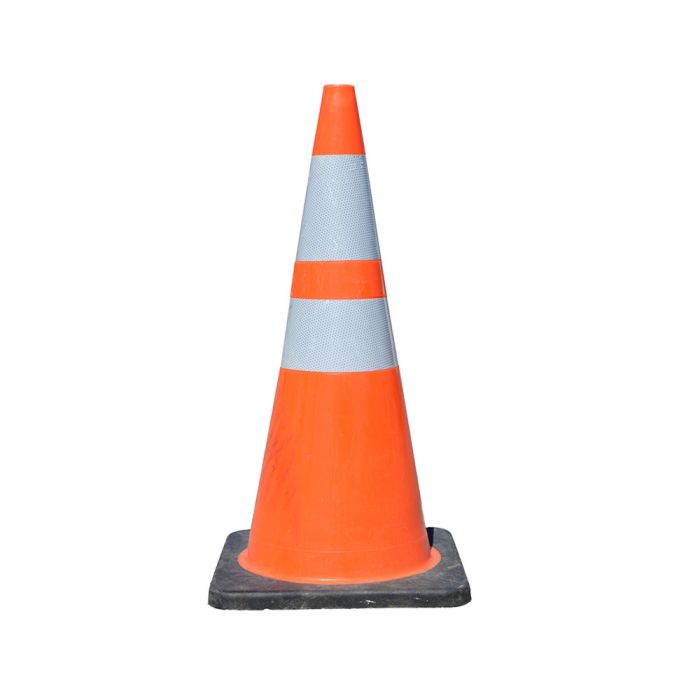 This product is not in stock in USA. If you'd like a quote on getting it delivered to you, please fill out your information.
Highly visible traffic cones for blocking traffic
Read more
Heavy-Duty Orange Traffic Cone for All Your Asphalt Maintenance Needs
Using traffic cones promotes driver and pedestrian alertness and safety. They warn and divert traffic for roadblocks, dangerous terrain, and on-going construction. Often seen along highways, these safety devices are suitable for schools, concerts, and parades.
Traffic cones are made from PVC material. They are thick, durable, but flexible. They usually come with a weighted base to prevent them from falling over. Traffic cones have a distinct orange hue. Some have reflective paint or tape for increased visibility at night.
At Action Seal, you can get high-quality traffic cones in 18" or 28" size. You can also purchase by piece or save more money with either our five-pack or ten-pack.
General Uses for Traffic Cones
Blocking or diverting car traffic
Mark potholes or other traffic hazards that cars should avoid
Mark construction areas
How many traffic cones do I need?
For lane-blocking, it is recommended to have 16 cones. Place the cone at your vehicle's rear and then work your way up. You should aim to have one traffic cone per 20 feet.
If working in residential areas and you only need to block driveways, the bare minimum is 2. You can place a traffic cone on each side of the driveway and hang Caution Tape in between. For quick blocking, you can use 3-4 traffic cones spaced evenly in front of the driveway to block any cars from entering.
For commercial parking lots, it will depend on the size of the parking lot entrances and exits, as well as how many there are. It's a good idea to have more in this case – traffic cones are easily stackable and portable, and having them placed close enough that cars can't pass through will help to ensure that your asphalt maintenance job will dry and cure properly.
Customer Reviews
Top customer reviews