1000 Feet of Caution Ribbon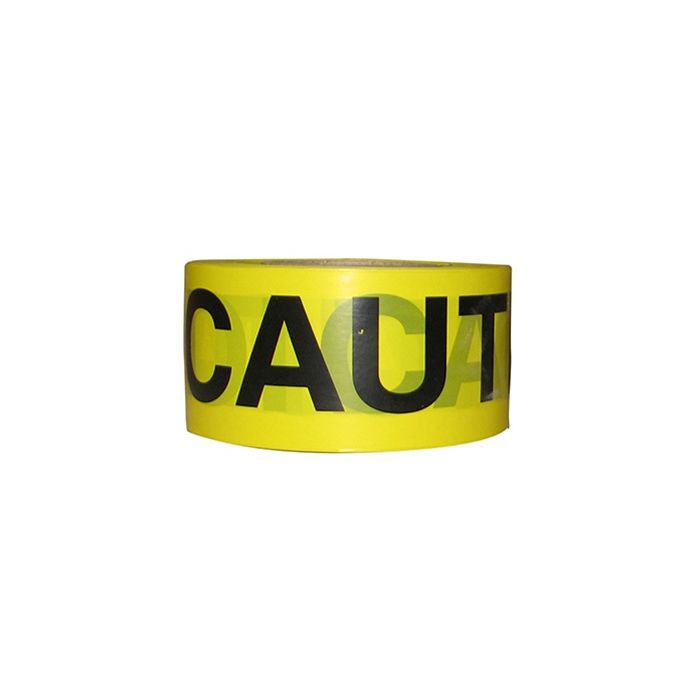 Cordon off your work areas with this easy-to-see yellow and black caution tape.
Read more
FREE SHIPPING
Delivered in: 5-10 Business Days
Have questions? We're here to help!

Speak to an Asphalt Expert!
Contact our Experts
When performing asphalt sealcoating repair on parking lots and driveways, it's important to make sure others passing by do not interfere with your work. Caution tape can help you create a visual barricade that blocks people from entering your work area. Use it to clearly mark hazardous conditions and prevent unnecessary accidents in your work zone. Keep the caution tape up until the asphalt sealcoating is completely dry to ensure the surface isn't damaged by people walking across it too soon.
Our 1000 foot roll of caution tape is essential for all parking lot owners and asphalt sealcoating professionals. The bright black and yellow tape is easy to see from a distance, creating highly visible borders around your work area. The weatherproof polyethylene material holds up well under wet and windy conditions, ensuring you won't need to constantly re-tape your work zone during adverse weather.
Bright yellow background with black letters for excellent visibility and readability
Easily stored and transported
3 inches wide and 2.5 mm thick
Durable material will hold up for the duration of your job
Weatherproof
Non-adhesive for easy removal
Can be tied, stapled, or nailed in place
Great for preventing accidents and keeping others out of your work zone
Have questions? We're here to help!

Speak to an Asphalt Expert!
Contact our Experts
Specification
| | |
| --- | --- |
| Dimensions (Rolled up): | 6" x 3" |
Customer Reviews
Top customer reviews