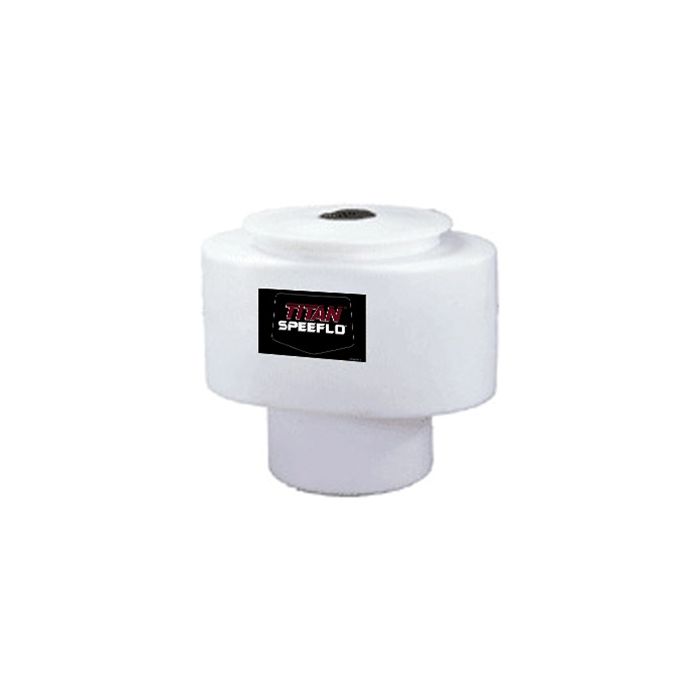 12 Gallon Paint Hopper for airless sprayers. Refill less often and get the job done faster.
Read more
Airless sprayers are a great option when you have large paint jobs. They allow you to apply paint twice as fast as a roller or brush, significantly reducing the time it takes to complete the job. For this reason, airless sprayers are perfect for big line striping jobs such as a large parking lot.
You can attach your airless sprayer directly to a 5 gallon can of paint. However, due to the high pressure hose used to pump out the paint, that 5 gallon can will be gone in no time. As a result, you'll have to frequently change out cans of paint in the middle of your job.
Wouldn't it be great if you didn't have to reload the paint in your sprayer as often? With a 12 gallon paint hopper, you can more than double the amount of paint used between refills. This will allow you to work longer and more efficiently between refills.
Asphalt Kingdom's 12 gallon paint hopper is compatible with just about any commercial line striper. In addition, the snap-shut lid prevents paint from spilling while you work. This paint hopper is essential if you regularly work on large line striping jobs.
Specification
| | |
| --- | --- |
| Dimensions (W x D x H) | 13" x 26.8" x 23.6" |
| Weight | 9.2 lbs |
Customer Reviews
Top customer reviews