84" Straight Arrow Stencil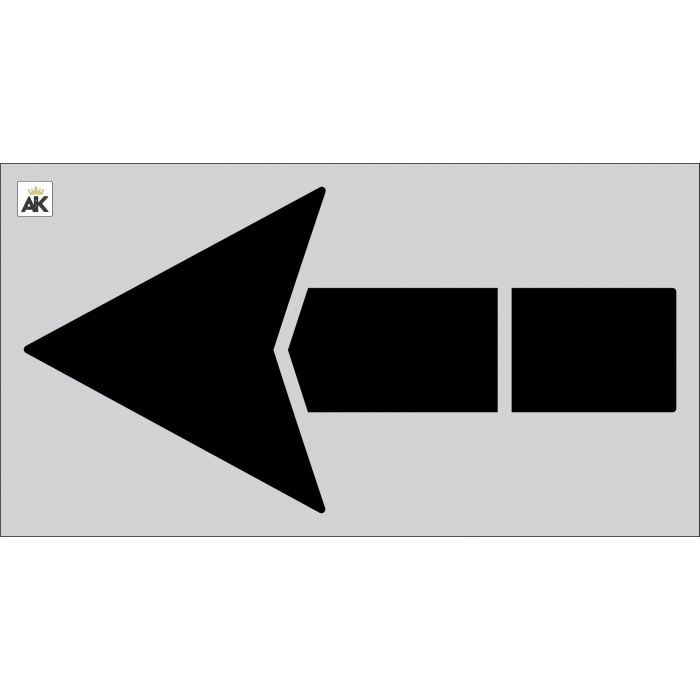 84 STRAIGHT ARROW Stencil

Read more
FREE SHIPPING
Delivered in: 5-10 Business Days
Have questions? We're here to help!

Speak to an Asphalt Expert!
Contact our Experts
The 84" straight arrow stencil is a large arrow that is commonly used in public and private projects alike. It is a must-have addition to any contractor's collection, as it offers versatility and usefulness for a variety of different jobs. It is Federally approved to be painted on streets with a speed limit of 25 mph or lower. It can also be used in parking lots, parking garages, warehouses, large parking lots, and more. This stencil comes in one easy to use piece and is guaranteed to be delivered without any impediments or defects that could hinder it from use.

The most common material grade for this type of stencil is the ?" PRO-Grade LDPE, which offers durability, longevity, and affordability. This material can typically last over seven years and can be used and abused thousands of times before showing signs of wear and tear. For a large-duty project, invest in the .080 ALU. This aluminum material is rigid and indestructible, and can also be used for thermoplastic extruding. On the thinner end, the 1/16" LDPE is available. It is a light-duty grade that lays flat out of the box for sparing uses of the stencil. The .030" is ultra thin and the most flexible option available, providing a reliable stencil that is perfect for custom or one-time uses.

The measurements and specifications of the stencil meet industry standards and are measured for easy use. When painted, the arrow measures 42" in width by 84" in height, making a bold statement that can be seen from a large distance. The material itself measures 48" in width by 90" in height, giving several inches of space to allow for overspray. Its large size will make it easily readable by oncoming drivers and traffic, and clearly indicate the direction in which drivers need to go.
Have questions? We're here to help!

Speak to an Asphalt Expert!
Contact our Experts
Specification
| | |
| --- | --- |
| Ready To Ship | Yes |
| Stencil Height | 84" |
| Stencil Width | 42" |
| Stencil Type | Directional Stencil |
Customer Reviews
Top customer reviews
Customer Questions
are these one time use? or can they be cleaned and used multiple times?
Most contractors clean them and use them a few times. If you are rough with stencils in general, it is possible they would crack on the first go but in general that hasn't been our experience. If you're looking for something with more reusability, we can provide a heavy-duty version of these - just let us know.