Residential Cold Pour Sealer - 17 Liters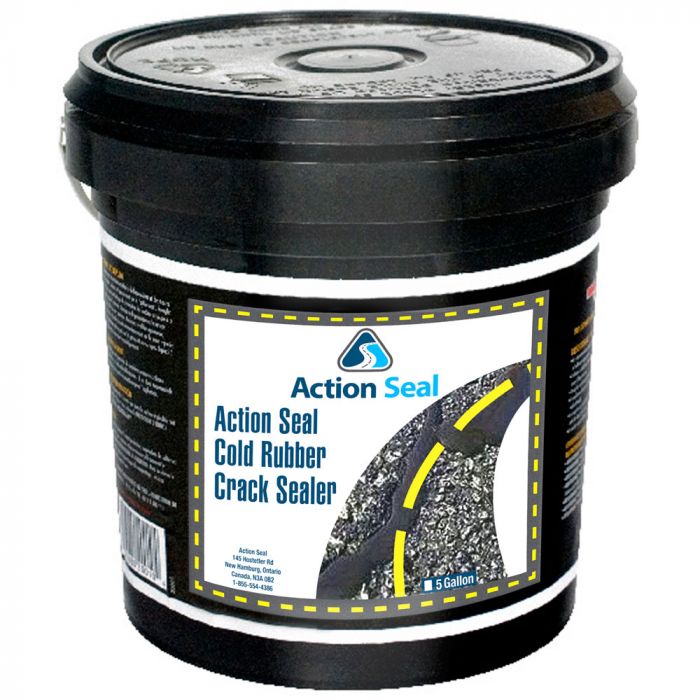 This product is not in stock in USA. If you'd like a quote on getting it delivered to you, please fill out your information.
Gemseal Residential Cold Pour Crack Filler for cracks less than 1/4" wide. 17 Liter Pail .
Shipping will be calculated at checkout.
Read more
Delivered in: 5-10 Business Days
Availability: Out of stock
Have questions? We're here to help!

Speak to an Asphalt Expert!
Contact our Experts
Gemseal Residential Cold Pour Crack Filler helps you to fill cracks to protect your asphalt from erosion during the freeze-thaw cycle. This 17 Liter / 5 Gallon pail provides superior crackfilling capability that dries flexible, so the expansion and contraction of pavement in hot and cold weather doesn't break the seal. Gemseal resists becoming sticky no matter how hot temperatures get outside, so it's ideal for use in high-traffic areas.
Crack filling should be performed annually, at temperatures above freezing, in order to properly protect and preserve your asphalt.
To use:
Clean crack or joint thoroughly with high-pressure water or a crack brush
If the crack is deeper than 2 inches, fill with sand up to ½ an inch from the top
Shake the pail and then pour into a container with a spout or a pour pot
Fill the crack
Let dry thoroughly
We recommend cold pour crackfiller like this for cracks under than ¼-inch (6mm). For larger cracks, use a hot rubberized crackfiller.
Storage
Store Gemseal Cold Pour Crackfiller in its original contain for up to 2 years. Avoid temperatures above 38°C / 100°F; do not allow the product to freeze.
Have questions? We're here to help!

Speak to an Asphalt Expert!
Contact our Experts
Customer Reviews
Top customer reviews
Customer Questions
After applying crackfill, how soon can you seal coat?
Whether you used liquid cold-pour crack filler or rubberized hot-pour crack filler, it is best to let the product dry completely before applying sealer. Depending on ambient and surface temperatures, the actual drying time of the crack fill can vary. We usually recommend allowing crack fill to dry for 24 to 48 hours before applying sealer.