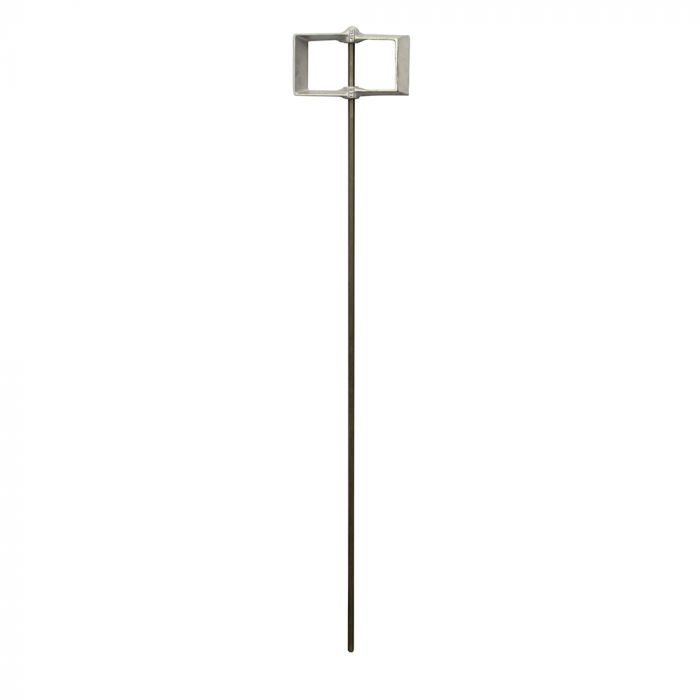 Properly mixed sealer can be the difference between a poor, inconsistent finish and a great finish that leads to repeat business. Add this 46" drill mixer extension to efficiently prep and mix your sealer before application.

Read more
Mixing sealer with a stick just won't cut it anymore. Make sure sealer, sand, and additives are mixed thoroughly with this 46" drum mixer attachment. Attach to your drill mixer for a hassle-free sealer prep and smoother finish.
A must-have for sealcoating contractors
Designed to scrape the bottom of the drum
Lightweight to reduce operator fatigue
FREE SHIPPING
Delivered in: 5-10 Business Days
Have questions? We're here to help!

Speak to an Asphalt Expert!
Contact our Experts
The Drum Mixer is a perfect accessory to mix your 55-gallon Drum of Sealer
How are you mixing your sealer when you're ready to start a job? Stop looking around for a broom handle or paddle to mix the material. This Drill Extension Mixer saves you time and money by eliminating down-time and mixing your sealer right in the 55-gallon drum. You'll get a more uniform and thorough mix than stirring by hand and it's so much faster.
It's important to have a uniform consistency so the sealant flows smoothly through your sprayer with minimal clogs and waste. This affordable drum mixer ensures you get that even flow, is easy to clean, and is small enough to store anywhere.
Stop stirring by hand. Mix your sealer easily and quickly, right in the drum and get a more uniform result using this drill extension Drum Mixer. Save time and money as you prep for the next job.
Keep your sealer mixed and ready for professional application.
The compact size means easy to store.
Light-weight means a less physical strain on your arms.
Have questions? We're here to help!

Speak to an Asphalt Expert!
Contact our Experts
Specification
| | |
| --- | --- |
| Height | 46 inches |
| Paddle Width | 8.5 inches |
| Paddle Depth | 5 inches |
Customer Reviews
Top customer reviews
I'm satisfied with it. Great products. Everything that I've purchased works great! It's worth Sharing!

Precision Asphalt Sealers

Don't think twice about purchasing this 46" drum mixer, makes life easy mixing your product!
Customer Questions
What is the recommended drill specs to attach the drum/tote mixer?
Recommended Cordless Drill Spec:
-High quality cordless drill (ideally Milwaukee or DeWalt)
-20V battery pack
-upgraded heavy duty batter (min 9ah)
-recommend a 2nd battery as a back up for users planning on loading multiple totes per day