Orange Traffic Cone with Black Base (with Reflective Collar)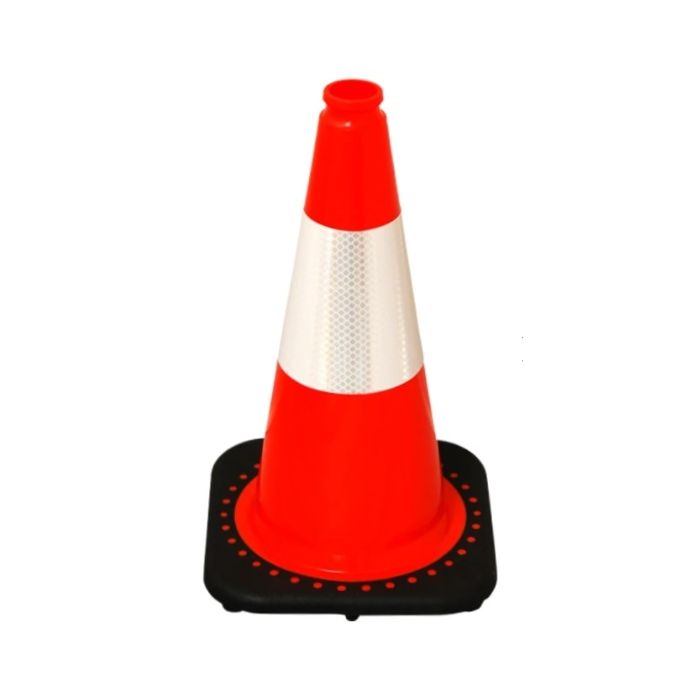 Divert traffic easily around your work area with these orange traffic cones. Choose from 18", 28" and 36".
Read more
FREE SHIPPING
Delivered in: 5-10 Business Days
Have questions? We're here to help!

Speak to an Asphalt Expert!
Contact our Experts
Heavy-Duty Orange Traffic Cone for All Your Asphalt Maintenance Needs
When you are working on an asphalt sealcoating repair job, it's important to make sure others stay out of the work zone until the job is complete. Alert others to the fact that they should steer clear of your job site with our heavy duty traffic cones.
Made of PVC material for flexibility and durability
Comes with reflective collars for added visibility at night
Save over 40% when you buy the 10-pack!
These safety cones are critical for using in parking lots and driveways that are undergoing asphalt sealcoating repair. They are an essential accessory for all asphalt sealcoating professionals and parking lot owners. Clearly mark the boundaries of your sealcoating repair job so that the sealcoat dries properly before others walk or drive over the surface.
At Asphalt Kingdom, our traffic cones are made of PVC for maximum durability. Their bright fluorescent orange color with reflective collar attracts attention and ensures they will be visible to others during the day and at night. Stack the cones on top of each other for easy storage.
The black base is slip-resistant to withstand wind and vehicle high-speed impacts. The 18" Traffic Cone comes with one 6" reflective collar while the 28" and 36" Traffic Cones come with two reflective collars at 6" and 4".
Have questions? We're here to help!

Speak to an Asphalt Expert!
Contact our Experts
Specification
Available Sizes
Specifications
18" Traffic Cone with Black Base
Dimensions
18" tall, 11" x 11" base
Weight
4 lbs.
Shipping Weight

5 lbs. (1 pc.)
34 lbs. (10-pack)

28" Traffic Cone with Black Base
Dimensions
28" tall, 14" x 14" base
Weight
7 lbs.
Shipping Weight

11 lbs. (1 pc.)
88 lbs. (10-pack)

36" Traffic Cone with Black Base
Dimensions
36" tall, 14" x 14" base
Weight
10 lbs.
Shipping Weight

13 lbs. (1 pc.)
109 lbs. (10-pack)
Customer Reviews
Top customer reviews