Parking Lot Striper: Titan Side Striper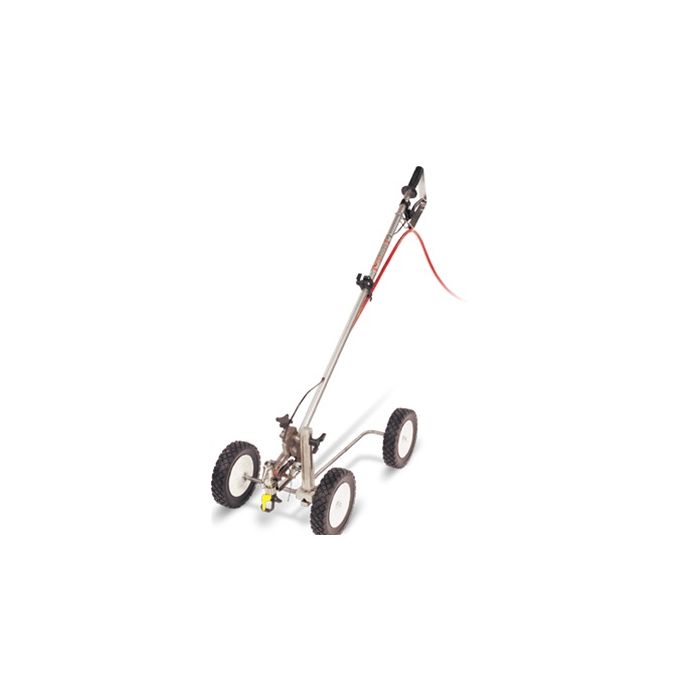 This tool is great for quick touch-ups between re-stripings and for those hard-to-reach spots.
Read more
FREE SHIPPING
Delivered in: 10-14 Business Days
Have questions? We're here to help!

Speak to an Asphalt Expert!
Contact our Experts
The perfect parking lot striper for small parking areas or fast touch-ups.
Stripe in places too small for traditional line stripers
Stripe between warehouse stacks
Stripe curbs
Get between parked cars
Easily mark athletic field lines
This top-quality Titan product is light, small, and easy to carry with you. It includes one line striping tip (no gun) and requires some assembly. It works with any brand of airless striper.
Line Striping For Tight Spaces
When you're on a job and your work area is packed tight with cars or warehouse storage, it's difficult to get your line striper into the places that you need to stripe. You can risk doing it with your striper's removable airless gun, but you can risk uneven paint coverage or worse...crooked lines! Titan's Side Striper connects to your airless line striper – once hooked up, you can easily go in tight spaces to paint perfectly straight lines.
The Side Striper's thin frame easily maneuvers between parked cars, loaded pallets in a warehouse, and more. An easy trigger pull is located on the tool's handle, allowing you to paint at the same time as you push this 3-wheeled striper. Lightweight and easy to push, the Side Striper is perfect for any line striping business, parking lot contractor, or property maintenance manager with a busy parking lot.
Have questions? We're here to help!

Speak to an Asphalt Expert!
Contact our Experts
Specification
Dimensions:
14.88" W x 23" D x 4.08"H
Weight:
12.6 lbs
Equipped with:

Gun holder and pole
SC-6 Striping Tip
Striping Instructions
3 Wheels
Customer Reviews
Top customer reviews