Piston Lube for Line Stripers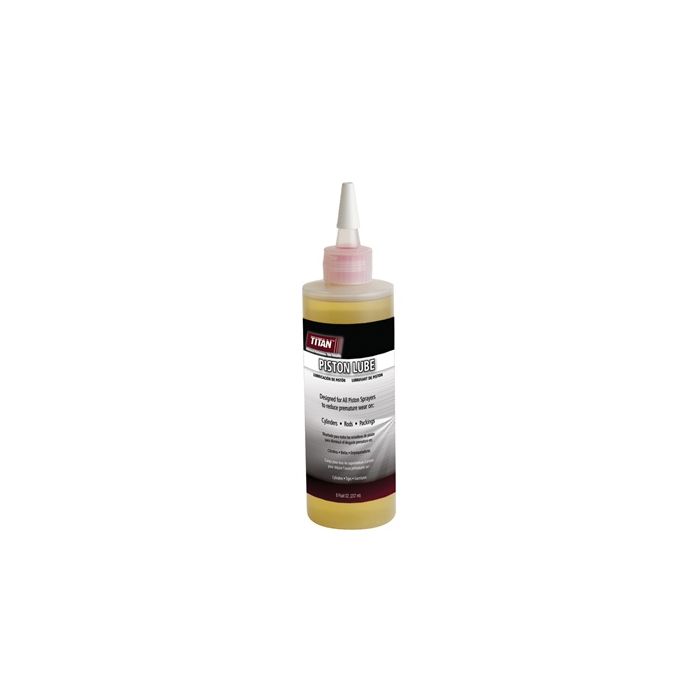 Titan's Piston Lube dissolves any leftover paint particles from the displacement rods on your airless line striper.
Read more
Make It a Bundle
Airless line striping machines are one of the most effective ways to paint lines on parking lots, sports fields, warehouse floors, or just about any other surface that requires clearly marked lines. These machines get the job done quicker than other line striping devices and are a must-own for all line striping professionals and parking lot owners. But like all other machines, line stripers require regular maintenance to ensure they continue to run properly and last a long time.
One of the most important pieces of maintenance is to keep your machines clean. This should be done after every spray job in order to prevent your line striping machine from spending unnecessary time in the repair shop. Your first line of defense when cleaning and maintaining your line striping machine is piston lube.
At Asphalt Kingdom, we recommend Titan's piston lube to get the job done right. It will stop any excess or leaking paint particles from drying and hardening on your piston. In addition, if dried paint particles accumulate on your line striper's displacement rods, Titan's piston lubrication will extend the life of your upper packings, pistons, and cylinders by dissolving any material that's been left.
Ultimately, this is one of the best ways to prevent premature wear and tear on your line striping machine.
Works with all of our Titan Line Stripers.
Maintaining Your Line Striper
Painters know the importance of keeping your painting equipment and tools clean for the next job. Dried up paint can put a damper on your work quality and your work efficiency, so taking care of your equipment will ensure that you can keep painting down the road.
Using Titan's Piston Lube is just one step you can take to maintain your line striping machine.
Customer Reviews
Top customer reviews