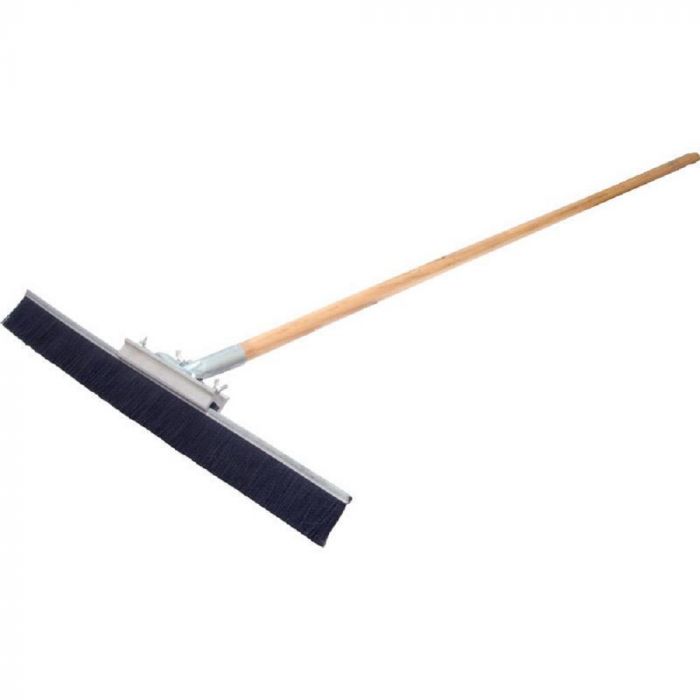 For a smooth, clean edge, use the Sealcoat Brush to apply sealer to residential driveways.
Read more
Make It a Bundle
Our AK Sealcoat Brush is designed to apply sealer nice and even across any asphalt surface. Whether you're using the sealcoat brush to apply sealer to a residential driveway or to a commercial parking lot, this sealcoat brush will get the job done just like a pro.
With durable brush strips for multiple use
For smooth and even sealcoat application
Use on driveways and parking lots
Our Sealcoat Brush comes as a complete set with a 6' wood handle, heavy duty brush strip with 2.5" trim. You can choose between a 24" or 36". Replacement brush strip, holder bracket and handle kit. Buy in bulk to get savings. Buy 6 and save 5%. Buy 12 and save 10%.
Use the AK Sealcoat Brush to apply sealer along the edges of driveways or parking lots to make sure that you have a nice, clean edge.
You won't worry about overspray on sidewalls and/or garage doors when you're using the sealcoat brush as it has a nice, fine edge finish that you'll be able to have as an application of sealcoat.
This sealcoat brush is durable, long-lasting and as long as you soak it in water thereafter, you will be able to reuse this sealcoat brush for dozens of driveways before you need to use a new one.
Specification
Product
Shipping Dimensions
24" AK Sealcoat Brush

74.00" L x 6.00" W x 4.50" H
4.40 lbs

36" AK Sealcoat Brush

74.00" L x 6.00" W x 4.50" H
4.80 lbs

24" Replacement AK Sealcoat Brush Strip

24.00" L x 2.50" W x 0.50" H
0.60 lbs

36" Replacement AK Sealcoat Brush Strip

36.00" L x 2.50" W x 0.50" H
1.00 lb

Replacement AK Sealcoat Brush Holder Bracket

3.12" L x 10.50" W x 2.00" H
1.06 lbs

Replacement AK Sealcoat Brush Handle Kit

74.00" L x 6.00" W x 4.5" H
3.30 lbs
Customer Reviews
Top customer reviews