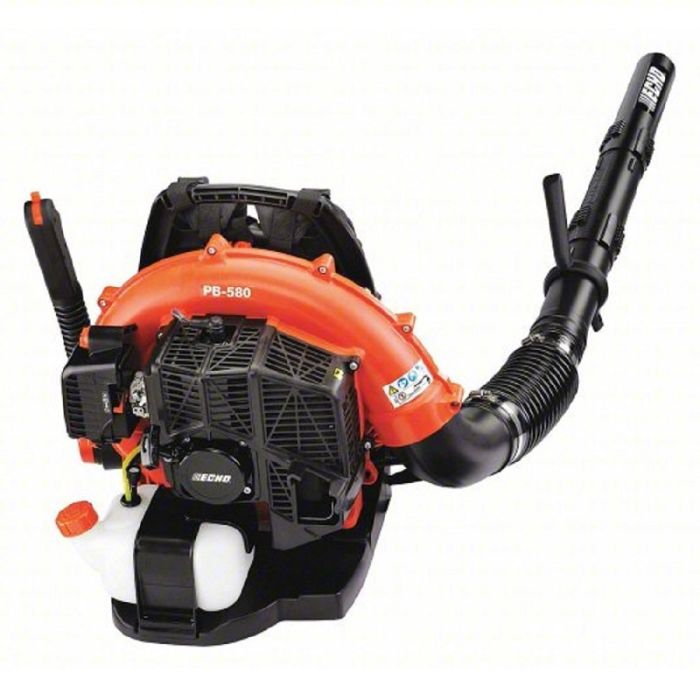 The Echo Backpack Blower is a powerful and convenient tool for maintaining outdoor spaces, specifically for surface preparation and asphalt maintenance. With a lightweight design and variable speed control, this blower can easily handle stubborn debris and reach hard-to-reach areas.
Read more
Durable and quiet, this Echo Backpack Blower is perfect for easy driveway clean-up!
Powerful and quiet performance
Comfortable and convenient
Versatile use
FREE SHIPPING
Experience the convenience and power of the versatile Echo Backpack Blower
Maintaining your outdoor spaces can be a tough job, especially when it comes to surface preparation and asphalt maintenance. That's where the Echo Backpack Blower comes in handy. With its powerful 58.2 cc engine displacement, this blower is designed to help you easily sweep up and mulch leaves, grass clippings, and other debris from your outdoor spaces.
The throttle is hip-mounted (left side) and features cruise control and several speeds.
Padded backrest and easy-to-adjust shoulder straps.
High quality commercial air filter (automotive style).
The light, durable roll-cage frame gives you maximum engine and component protection yet still allowsg for maintenance service.
Powered by a 44 cc Power Boost Tornado™ engine and patented sound attenuation technology, this Echo Backpack Blower will get the job done quickly without all of the loud noise!
Equipped with a maximum air speed of 215 mph and a maximum air flow of 510 cfm, the Echo Backpack Blower makes short work of even the most stubborn debris. And thanks to its variable speed control with hip-mounted throttle, you can easily adjust the blower's speed to suit the task at hand.
At just 23 lb, the Echo Backpack Blower is lightweight and easy to carry, making it perfect for prolonged use. And with its comfortable handle, you can easily maneuver the blower to reach even the most hard-to-reach spots.
Whether you're looking to prepare a surface for painting or sealcoating, or you need to maintain your asphalt surfaces to keep them in good condition, the Echo Backpack Blower is the perfect tool for the job.
Specification
| | |
| --- | --- |
| Model Number | PB-580H |
| Product Weight | 23 lbs |
| Fuel Type | Gas |
| Max Air Flow | 510 cfm |
| Max Air Speed/td> | 215 mph |
| dBA | 70 |
| Includes | (2) Pipes; (2) Stroke Oil; Handle; Powerhead |
Customer Reviews
Top customer reviews