F6 Billy Goat Wheel Blower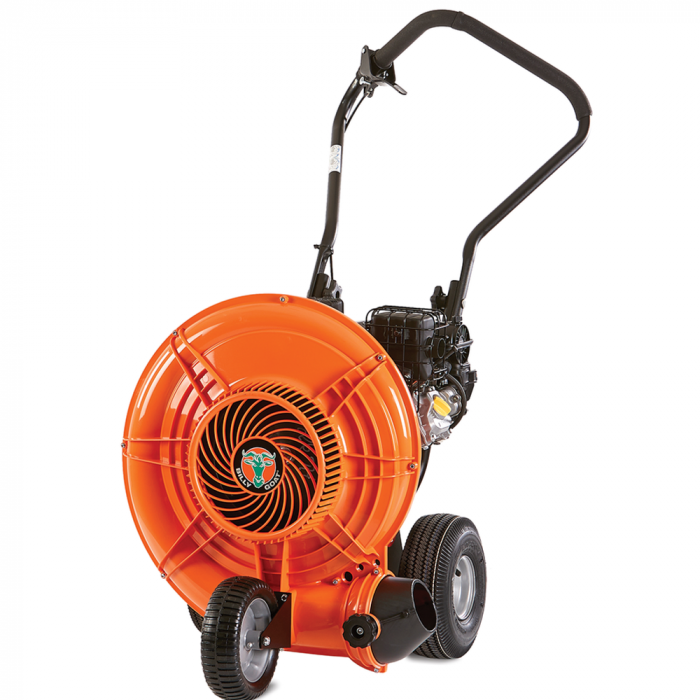 The F6 Billy Goat Wheel Blower is perfect for cleaning asphalt surfaces.
Read more
Blow debris off asphalt surfaces quickly with less noise, spending less time on prep while also ensuring the maintenance you're doing will last.
Clears off debris quickly
Spend less time on prep
Helps your repair job last
FREE SHIPPING
Delivered in: 5-10 business days
The F6 Billy Goat Wheel Blower is perfect for pavement surface prep with easy debris and leaf removal. Get rid of leaves, loose asphalt, and dust on the asphalt surface quickly before you apply sealer or fill cracks with this F6 Billy Goat Wheel Blower. Shorten the length of time you spend prepping the surface and make sure that the sealer adheres to the surface with this asphalt contractor must-have.

Powerful Aim'N'Shoot Wheel Blower Machine From A Name You Trust
This machine is a high-performance, lightweight maintenance machine. Debris is cleared from driveways and parking lots effortlessly — with much less noise than its competitors have. If you want to invest in a walk-behind leaf blower that produces less noise, then this is it!
Billy Goat's "Aim-n-Shoot" wheel blower feature sends the air in any direction you wish — while you're on the go! You never miss a step. Its top-of-the-line handles, large wheels, and a quiet decibel rating combine so you're working faster and easier than ever before. 
Its high housing means the blower isn't dragging along dirt or grass, so it's easy to push. The sturdy reinforced ribbing takes a beating: a full 300 lbs of force per 2.5-inch section! Built with rounded housing that eliminates air spaces for a smooth, quiet, powerful flow. It's hard to believe something so light is so powerful.
With large rear wheels and a sturdy handle, you'll be thrilled with how much easier it is to push. These models are 30% lighter than comparable steel units, weighing only 89 lbs (F602V), making them easy to maneuver around the yard.
The F6 Billy Goat Blower has a 1-year warranty on the engine.
Specification
| | |
| --- | --- |
| Dimensions | 43.5" x 22" x 45" |
| Weight | 89 lbs |
| Model Number | F602V |
| Engine Brand | Vanguard |
| Engine HP | 5.0 HP |
| Displacement (cc) | 169 CC |
| Drive Type | Push |
| Front Tire Size | 8" x 3" |
| Rear Tire Size | 10" x 3" |
| Velocity (mph) | Under 200 |
| Fan Material | 16-blade Single Shot Composite |
Customer Reviews
Top customer reviews