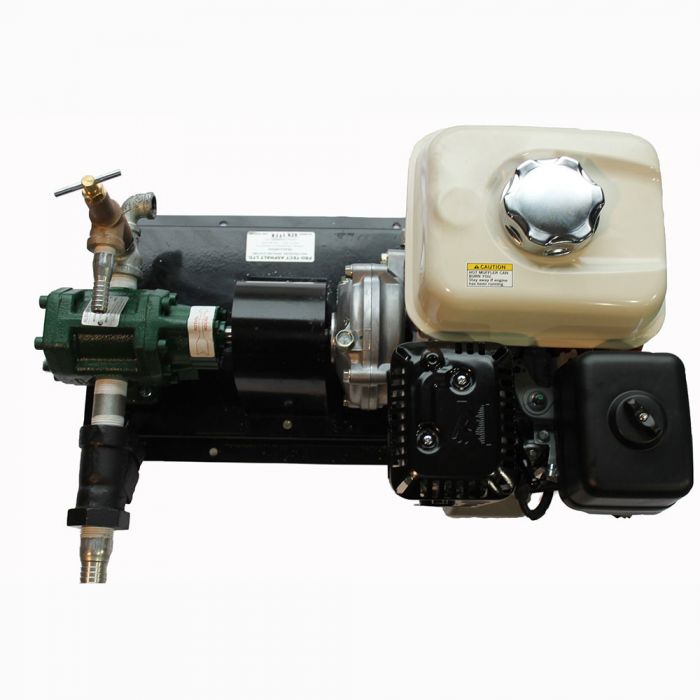 This product is not in stock in USA. If you'd like a quote on getting it delivered to you, please fill out your information.
Get replacement parts for your Pro100 or Pro200 spray systems.
Please call for shipping quote or pickup in Cobourg, Ontario FOB price.
Read more
Get manufacturer-approved replacement parts for your Pro 100 and Pro 200 spray systems. Choose from the complete replacement Base Unit that comes complete with the Base Plate, Briggs & Stratton Motor and Albany 10GPM pump, plus connectors, or just choose the engine or pump to replace worn-out parts.
Better performance without the noise
The problem with other engines from other brands is the sound it produces when in operation. Not to mention they have high vibration and emission levels too - exhausting for operators. Briggs & Stratton engine provides the complete opposite - you can have a more tolerable noise, vibration, and emission while retaining its high efficiency. To further decrease machine vibration, they added a ball bearing to its crankshaft. The use of premium materials for its construction also contributes to its stability and lower noise output. For its power and overall performance, this is a 4-stroke single-cylinder engine. Its net power is rated at 4.8 horsepower at 3600 RPM. 
Made for different applications
You can use it with your asphalt spray system, pressure washer, generator, and other industrial equipment. The engine is highly capable in delivering consistent and high-efficiency performance no matter you intend to use it for.
Fuel efficient
Other engines guzzle down fuel to get the best performance possible but not the Briggs & Stratton engine model. It is fuel efficient thanks to its camshaft design. With it, you can have better valve timing and overlap, which yields more economical fuel consumption.  It consumes 1.4 liters of fuel per hour. It is recommended to use an unleaded 10W/30 oil.
Hassle-free operation and maintenance
Despite this high output performance, it isn't complicated to operate. It has a simple throttle control, control box, and large 3.1l fuel tank capacity for immediate and continuous operation. Maintenance is a breeze too since this Honda engine's spark plug is accessible. Honda also added an oil alert so you will be immediately notified when you are running out of fuel. Refilling is not inconvenient too because Honda chooses a fuel cap typically found in cars. Drains and fill are also available too. 
Albany Pumps
Use the 10GPM or 18GPM Albany pumps when reliability counts. These pumps are known for their efficient positive displacement. They feature Helical Gears which are smooth-running, quiet and have a suction lifrt of up to 20 feet.
The self-priming pumps feature mechanical seals manufactured from Buna, Viton and Teflon.
Customer Reviews
Top customer reviews