LaserPoint Twin Laser Guide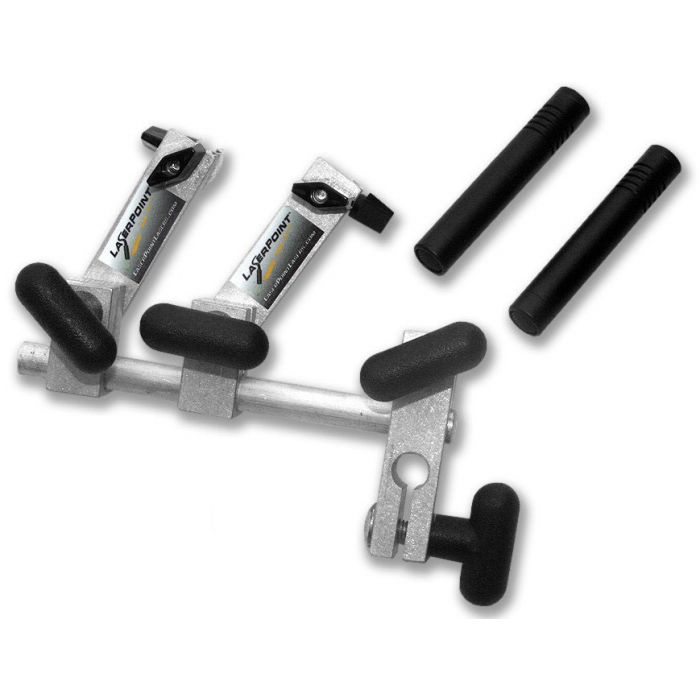 Intense green lasers are visible during the day, helping you guide your re-striping.
Read more
Line Striping Laser Guide
Painting over old, faded lines can sometimes be tricky because you should paint your new line exactly over the old line. We've all seen poorly-striped parking lots with mismatched lines. They look amateur and rarely result in word-of-mouth referrals. Stripe cleanly, easily, and professionally using the LaserPoint Linesite.
Save time and money by striping straight lines all the time.
Easy to mount on any line striper.
Powerful laser that is seen during the day as well as night.
It makes your job easier by providing 2 highly visible lasers that mount to your line striper. The lasers show you the left edge of your striper's paint spray; simply make sure the green dots line up with the old line's left edge (or a snapped chalk line) and spray! The top laser is your start/stop guide.
Features
Get razor-sharp straight lines.
Excellent tool for curb-striping.
Provides military-grade lasers – they're green so they're visible even on a sunny day.
Great accessory for a start-up line striping contractor.
Great for experienced line striping contractors looking for that "edge" over the competition.
Compatible with most line stripers on the market today.
A one of a kind tool exclusively from Titan.
The LineSite striping guide gives you two high-intensity lasers with a mounting kit, as well as a battery pack you can recharge in between jobs or at the end of the day. This laser guide is compatible with most line stripers, so you can use the guide on your heavy-duty stripers for your professional jobs and also use it on another striper for training purposes.
The diameter of each laser beam is 3 x 5mm.
Customer Reviews
Top customer reviews