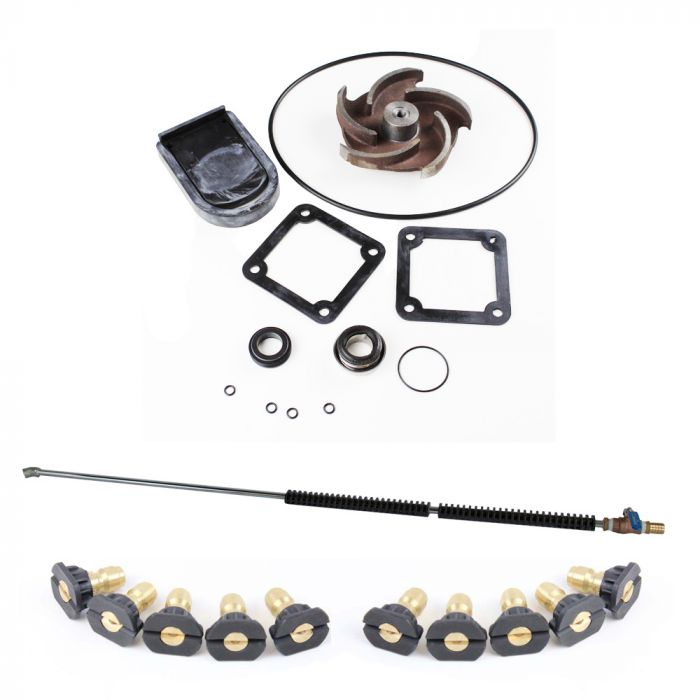 Get this pre-season tune up kit so you have back-ups for seals, tips and spray guns!
Read more
Make It a Bundle
Too many customers call in with an emergency orders for seals, tips and spray guns. They pay hundreds in overnight shipping costs & suffer losses with staff and machine down time. Do not let this happen to you!
Be PREPARED and SAVE MONEY NOW with our Pre-Season Tune up Kit! Get ready to make money after one of the toughest winters in history!
In this package, you get our cast iron pump rebuild kit, our ball valve spray wand, and 10 spray tips. Add all of these to your cart and you will get the $66 discount!
Our spray tips are in sets of 5. You can choose 2 of the same GPM size, or 1 set of 2 different sizes. Need more spray tips? No problem! You actually get even more discounts on spray tips the more you buy!
Customer Reviews
Top customer reviews