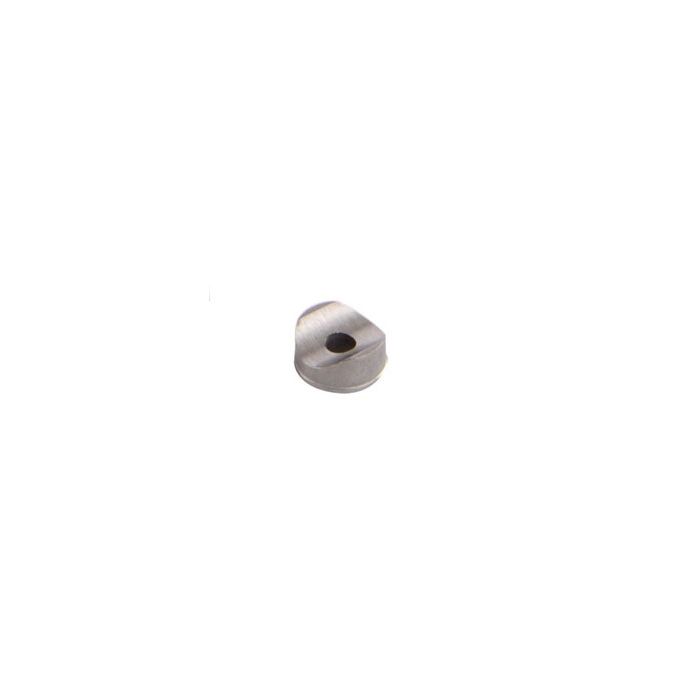 Titan tip seal retainer replacement part to keep a tight seal and prevent any leakage or pressurized spray.
Read more
Titan tip seal/retainers are designed to maximize airflow with minimal overspray. The metal retainer "saddle seal" and white polyethylene (solvent resistant) seal are OEM components made by Titan. These two items (when attached together) fit inside the tip guard to form a tight seal as your spray coating exists through the gun and onto the surface. The seal/retainer are mandatory parts for every spray guard. Without them, paint will shoot out the sides of the spray guard and create a mess which could cost you a lot of time and money in cleanup and potential damage costs. You would never want paint spraying onto unwanted surfaces.
This assures a tight seal to prevent any leakage or pressurized spray. This item takes seconds to install and remove from the spray tip guard and is well worth the investment. The components are sold individually or via a 5 pack or 12 pack.
Side note: the metal retainer and solvent resistant seal ship with all Titan reversible spray tips (in the clamshell). We have the Titan tip seal in stock and ready to ship right to your place of business or job site. We always recommend having extra replacement parts for all your equipment to prevent costly downtime that could ultimately lead to less money in your pocket along with headaches. Consider Asphalt Kingdom your solution to save you time, money and ultimately provide you with soutions that you need to manage and grow your business the right way. Feel free to reach out to us at anytime to ask any questions that you may have or if you need any advice.
Customer Reviews
Top customer reviews