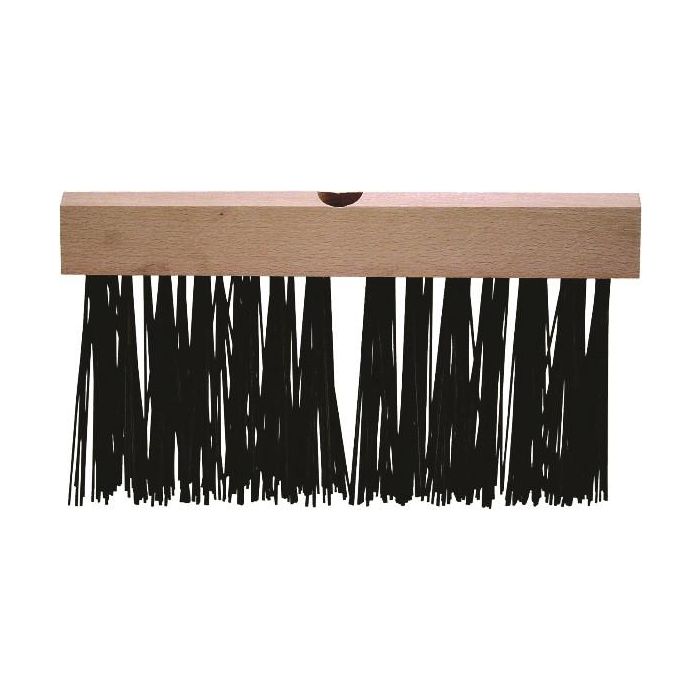 Get rid of leaves, dirt, and other debris from asphalt cracks and surfaces with ease. Buy this set, save money, and never run out of broom heads every time you seal driveways or fix cracks.
Read more
Replacement wire broom heads available in packs of 5.
Sturdy 5" bristles clean cracks thoroughly
12" broom head gives better cleaning coverage
Just attach to a broom handle and go
FREE SHIPPING
Delivered in: 5-10 Business Days
| | |
| --- | --- |
| SUPPLY UPDATE | Bulk orders (20 pieces and above) are made to order. Please allow for availability in two weeks. |
Proper surface preparation is vital to the success of any sealing or crack filling project. A good broom can help you get rid of leaves and loose asphalt with just a few passes.
You've used your trusty broom for many months to clean cracks and potholes. But the bad news is even the most durable wire-bristled brooms can get damaged. Broom heads and bristles can also come off anytime.
Never run out when you have the Asphalt Kingdom 12" Asphalt Wire Broom Heads. This broom head is available in packs of 5, so you don't have to head out to the hardware store or wait until it arrives after you order online when your broom head comes off.
This broom head features durable 5" wire bristles that penetrate asphalt cracks easily. It also has flared ends to make getting rid of dirt and leaves on edges and asphalt curbs a breeze.
This durable wire broom can help you save time and money. How much time will you have to sweep? Our wire broom's pitch angle facilitates speedier and less strenuous work on your back. 5" steel wire bristles are on the 12" Wire Broom.
Note: Broom heads only. 5' handle sold separately.
Specification
| | |
| --- | --- |
| Ready To Ship | Yes |
| Shipping Weight | 2.30 lbs |
| Shipping Length | 12.30 in |
| Shipping Width | 7.00 in |
| Shipping Height | 2.60 in |
Customer Reviews
Top customer reviews