24" x 9" NO PARKING Stencil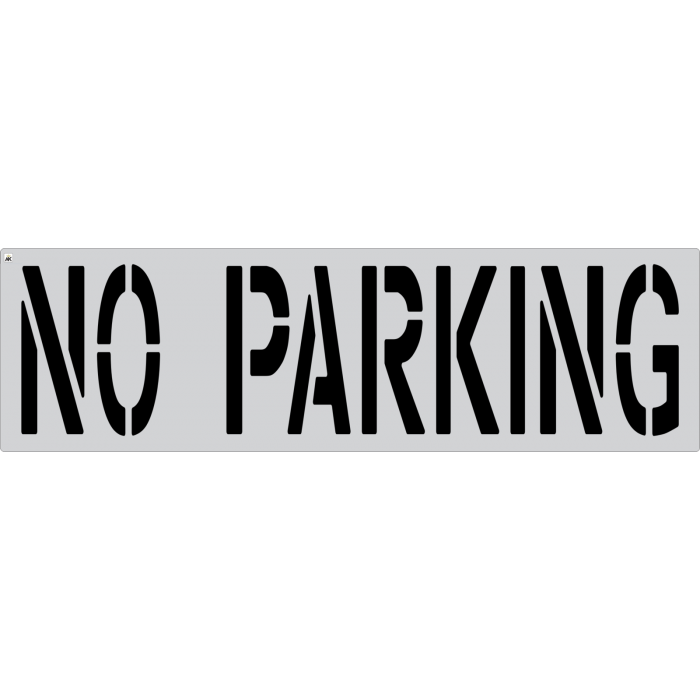 24-inch NO PARKING Stencil

Read more
Parking spots need to be properly marked to avoid confusion. Regular vehicles parking in spaces meant for handicap-accessible vans and cars are common. This is why the 24" x 9" No Parking" word stencil comes in handy. Aisles adjacent to accessible parking stalls need to be painted with diagonal or criss-cross hatch marks as well as a "No Parking" sign to ensure proper use of such areas.

This single-sheet 24-inch No Parking word stencil has an overall size of 30 x 122 inches, including the 3-inch surrounding overspray. When painted, the No Parking output measures 24 x 116 inches. Made in the USA using clear LDPE material, this pavement marking pattern is durable yet flexible. With its ability to stand up to heavy spraying pressures of up to 3000psi, this word stencil can last a very long time.

The 24" No Parking stencil is available in 3 different thicknesses than can work for any project or job you may have. The thickest option is the 1/8" (.125") PRO-Grade LDPE. This stencil grade is generally preferred by line stripers and pavement maintenance professionals due to its ability to stay in shape despite multiple uses per day. At half as thick as the Pro-Grade, the 1/10" (.100") Light-Duty LDPE is highly efficient for projects that only require stencil usage a few times a year. For customized contracts or one-time use, the ultra-thin 1/16" (.060") Light-Duty LDPE is highly recommended. Although the thinnest option among the three choices, this 60mm stencil is in no way inferior.

Caring for your stencils is also foremost to ensure longevity. Make sure to remove dried paint from the LPDE surface, wash with soap and water (or the appropriate solvent), allow to dry completely and store in a secure container or hang against the wall.
Specification
| | |
| --- | --- |
| Ready To Ship | Yes |
| Stencil Name | No Parking |
| Stencil Height | 24" |
| Stencil Width | 94" |
| Stencil Type | Word Stencil |
Customer Reviews
Top customer reviews