Asphalt Kingdom Complaints and Scams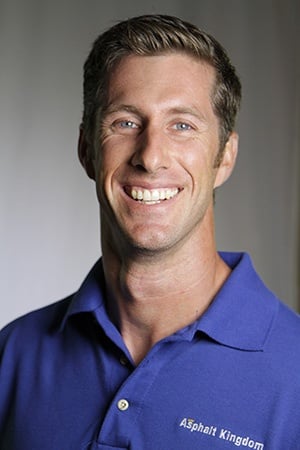 It's Inevitable. . .
One thing's for sure: the longer you're in business, the more you're exceptions to the rule you're going to run into. You will have products ship that sustain damage in shipping, no matter how carefully you pack them, or weather exceptions that hold shipments up in a way that is beyond your control. It's a matter of odds.
. . . But It's Not Permanent
Our passion at Asphalt Kingdom is to get you the right asphalt sealcoating products and equipment you need to make your job faster, easier and better than any one else's. We want you to succeed, because when you look good, we look good!
If, for any reason, you aren't completely satisfied with your purchase, I urge you to call us. Our team is proud to work at Asphalt Kingdom and they want to make you proud to be our customers. If something isn't right, give us a chance to make it right! Our friendly staff is available five days a week, from 8-5, standing by the phones and available via email. Please, reach out!
We Understand
We've all been frustrated by things that aren't as we expect right out of the box. But posting on sites like The Ripoff Report won't bring you closer to a resolution. You see, those sites don't exist to help you - they exist to extort money from business. It's in our best interest to get your situation fixed right away: for the Ripoff Report and sites like it, it's in their best interest to fan the flames and drive up the price they take from honest companies in order to 'make the complaint go away.' Think we're joking? Ask Google!
There are literally hundreds of complaints against sites like this that don't fact-check complaints, but instead post them blindly and then ask for thousands and thousands of dollars to 'make them disappear'. Got a competitor who doesn't like your prices or policies? They can make a fake complaint and there's nothing you can do but pay to have it removed except pay the extortion fee. Talk about a scam - what unscrupulous competitor wouldn't try it?
Let Us Make It Right
Wouldn't it be a lot more satisfying to get what you really want? Mistakes happen: we all know that. If we've done something wrong, give us a chance to fix it. If you're reading complaints that sound hard to believe on complaint websites, give us a call and ask us about the real story. Take the time to listen to Audio Testimonials from real customers about our company, and give us a call: we're real people who really want to help!
Most of all, trust your common sense! If you're not happy, we're not happy. Talk to the people who are motivated to make you happy! Don't trust the people who feed off of your unhappiness. And be suspicious of complaints that seem unbelievable - you're right to think they are.
Finally, I invite you to read reviews of Asphalt Kingdom - you'll see we are commited to making you happy.
Judson Burdon,
Founder and President