Deery 115 Hot Applied Crack Sealant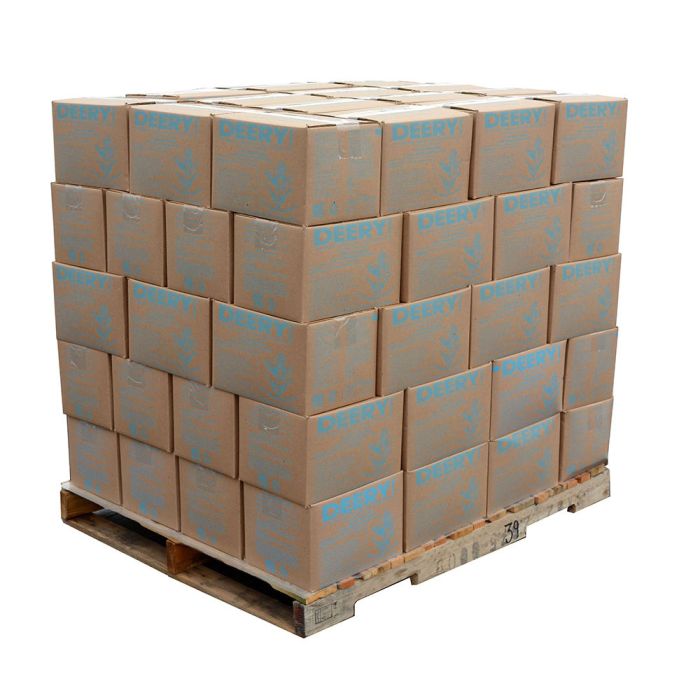 Save more when you buy more. Stock up on Deery 115 Hot Applied Sealant so you can fill cracks this season and beyond.
Read more
Deery 115 Hot Applied Sealant is intended for highway, street and aviation applications for sealing cracks in Asphalt or Concrete pavements.
Eco-friendly and sustainable with zero VOC
Easy to apply
10-year shelf life
Free Shipping to commercial address with a dock or forklift
Delivered in: Ships in 2 Weeks
Add These To Minimize Your Effort!
Preserve Your Pavement with DEERY 115 Hot Applied Sealant: The Ultimate Crack Filler and Sealer
If you're in need of a high-quality crack filler and sealer for your asphalt or concrete pavement, look no further than DEERY 115 Hot Applied Sealant. This single-component, elastically modified composition of asphalt cement is the ultimate solution for your pavement preservation needs. It is composed of virgin synthetic polymer and other modifiers for a more durable crack sealing.
Why Choose Deery 115 Hot Applied Sealant?
DEERY 115 contains no solvents, making it an eco-friendly and sustainable choice for your pavement maintenance. It conforms to the requirements of various modified ASTM standards and is tested for low-temperature flexibility at -15 °F (-26 °C). With a VOC of 0 g/l, DEERY 115 is a top-of-the-line sealant that not only gets the job done but also meets the highest environmental standards.
It has a moderately low viscosity, making it an ideal choice for sealing longitudinal and transverse joints and random cracks in asphalt or concrete pavements. Its free-flowing material ensures that it fills even the smallest cracks and crevices, creating an effective barrier against damage from debris and moisture infiltration. This is especially important in regions that experience moderate high and low pavement temperatures.
How to Apply Deery 115 Hot Applied Sealant?
Application is easy. Simply heat the sealant to the recommended temperature and apply it using a standard sealant applicator. When properly installed, DEERY 115 provides a long-lasting and reliable seal that will keep your pavement looking and functioning at its best for years to come.
Note: We are happy to offer FREE SHIPPING to the Continental United States (Alaska and Hawaii are not included; please call for a shipping quote.) Residential, limited access, lift-gate, and deliveries to remote areas will be subject to extra fees. An additional $150 per pallet is also required for West coast shipments - Arizona, California, Colorado, Idaho, Montana, Nevada, New Mexico, Oregon, Utah, Washington, and Wyoming.
Crack filler Calculator
Let us help you determine what you need.
Specification
Half-Pallet
36 Boxes
Product Weight: 1,080 lbs
Shipping Weight: 1,220 lbs
Shipping Dimension: 48" x 40" x 48"

Full-Pallet
75 Boxes
Product Weight: 2,250 lbs
Shipping Weight: 2,390 lbs
Shipping Dimension: 48" x 40" x 48"

4 Pallets
300 Boxes
Product Weight: 9,000 lbs
Shipping Weight: 9,560 lbs
Shipping Dimension: 48" x 40" x 48"

Flow @ 140°F (60°C)
1.0 mm maximum
Softening Point
190°F (88°C) minimum
Resilience @ 77°F (25°C)
60% minimum
Curing Time to Traffic
30 minutes maximum
Minumum Application Temperature
380°F (193°C)
Maximum Heating Temperature
400°F (204°C)
Warranty
Manufacturer warrants that these products meet applicable ASTM, AASHTO, Federal or State specifications at time of shipment. Techniques used for the preparation of the cracks and joints prior to sealing or filling are beyond our control as are the use and application of the products; therefore, manufacturer shall not be responsible for improperly applied or misused products.
Customer Reviews
Top customer reviews