Deery Crack Filler - Truckload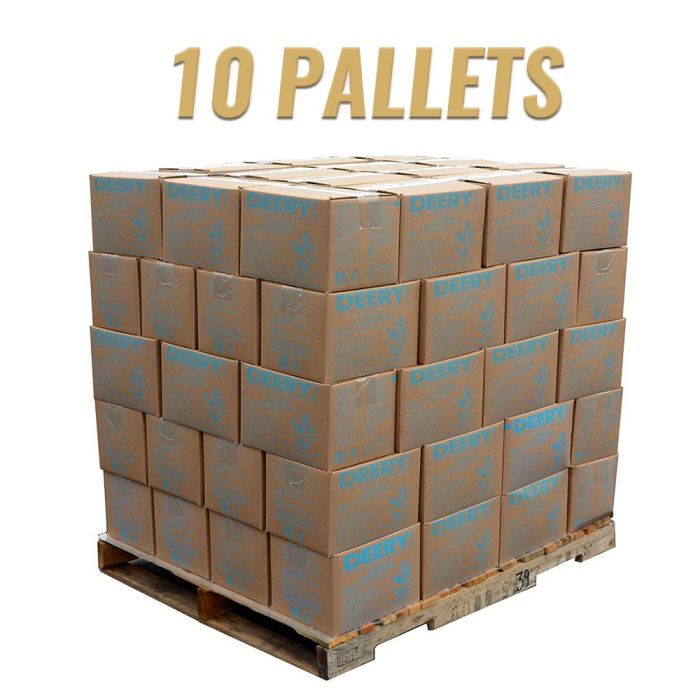 Save more when you buy the Deery Crack Filler per truckload. Best for driveways, roads, parking lots, airport runways, and other asphalt surfaces.
Please call for shipping quote or pickup (FOB).
Read more
Protect your pavement from damage caused by moisture and debris with Deery Crack filler. Excellent flexibility and long-lasting protection.
Up to 300,000 linear feet of long-lasting coverage
Dries fast and flexible in temperature
10 year shelf life
Delivered in: 5-10 Business Days
Deery Crack Filler: The Ultimate Solution for Pavement Preservation
Maintaining the integrity of asphalt or concrete pavements is a challenging task. Weather changes, wear and tear, and other environmental factors can lead to cracks and damages, compromising the durability and safety of the pavement. Fortunately, with Deery Crack Filler, you can easily and effectively seal joints and cracks, preventing further damage and extending the life of the pavement.
Asphalt Kingdom offers four types of Deery Crack Fillers to suit your specific pavement preservation needs. Here's a brief overview of each type:
All four types of Deery Crack Filler have a shelf life of 10 years and can be frozen and thawed without losing their effectiveness.
Available in half (10 pallets) or full (20 pallets) truckloads, each pallet contains 75 boxes, and the coverage is impressive. A half truckload can cover up to 150,000 linear feet of cracks, while a full truckload can cover up to 300,000 linear feet.
Customer Reviews
Top customer reviews