LX-80 Platinum Gun with TR1 Tip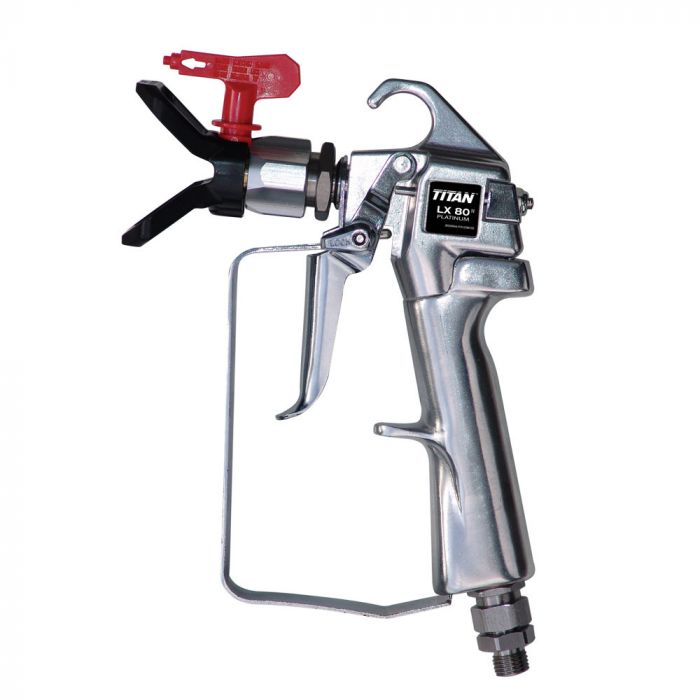 This product is not in stock in USA. If you'd like a quote on getting it delivered to you, please fill out your information.
Ultra-light trigger pull with a 2-finger gun.
Read more
This 2-finger gun has a lighter trigger pull than the standard Titan LX-80, and can be repacked quickly. This threaded gun requires the filter to be threaded into the gun via the connection method.
Unique two-piece seal assembly design allows removal of just the ball for easy maintenance
Ultra-light trigger pull & form fitting handle reduces hand fatigue
Reversible tungsten carbide seat offers twice the life of standard diffusers
All metal construction
Swivel reduces hose kinks and assures effortless control
In-handle filter helps reduce tip clogs & increase tip life
Includes 517 SC-6 reversible tip
Pressure rated at 3600 PSI
Customer Reviews
Top customer reviews