Sealcoating Straight Blade Squeegees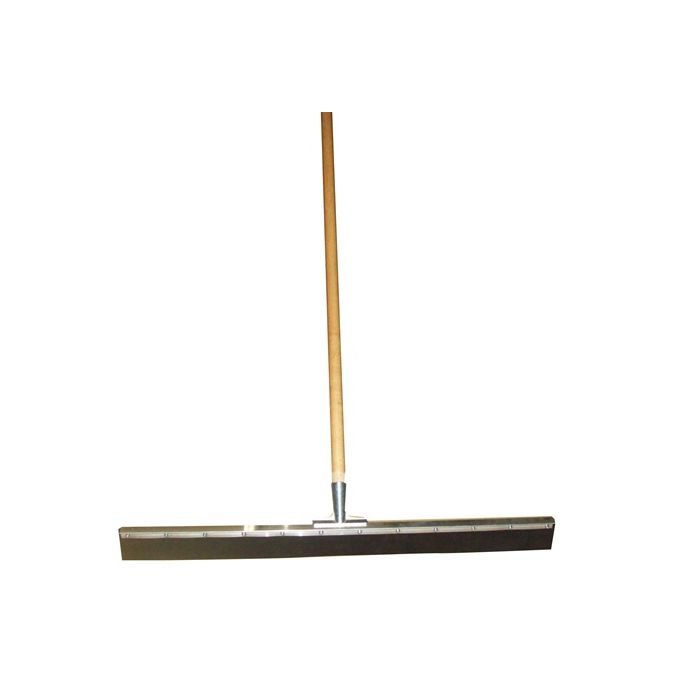 Use this sealcoating squeegee when you need to apply asphalt sealer by hand. Comes complete with a 60" handle.
Read more
Make It a Bundle
Spray sealcoating machines are an effective way to control how much sealcoating spray is used on an asphalt surface. While these machines do an excellent job, it is important to understand that applying sealcoating through the more traditional method of using a squeegee also has its benefits.
When sealcoating asphalt with a lot of surface cracks, doing the job by hand using a squeegee will deliver better results. The squeegee will enable you to put more pressure on the sealant and allow it to more effectively fill these cracks.
In addition, for most standard sealcoating jobs, you will typically achieve the best possible results by applying 2 coats – the first coat should be done by hand using a squeegee and the second coat should be done with a spray sealcoating machine. This dual method will provide better protection for your asphalt surface, and the results will last considerably longer.
Smooths out applied liquids evenly on a surface
Available in two sizes, depending on your need
An essential tool for sealcoating
The straight neoprene blade has a durometer of 72 and can be used in temperature of up to 220 degrees F.
At Asphalt Kingdom, we have a variety of high-quality squeegees to help ensure your asphalt sealcoating job is done right every time. We offer 2 different squeegee sizes to help you customize your gear based on the specifics of the job at hand.
The 36" squeegee is commonly used and is recommended by professionals due to its wider coverage. The 24" squeegee is used on cut in areas like corners and along baseboards.
The sealcoating squeegees come with a 60" handle.
Specification
Product
Shipping Dimensions
24" Straight Blade Squeegee

62.80" L x 7.00" W x 4.50" H
5.50 lbs.

36" Straight Blade Squeegee

62.80" L x 7.00" W x 4.50" H
6.50 lbs.
Customer Reviews
Top customer reviews