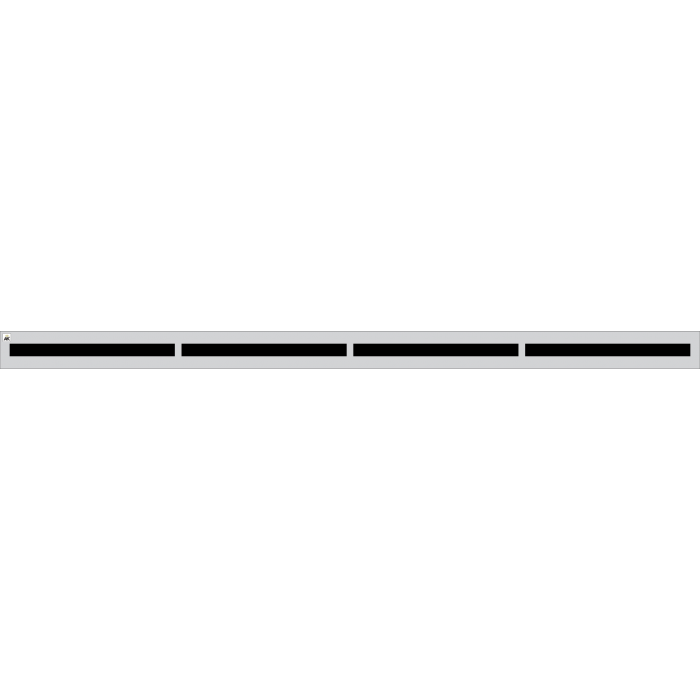 4 x 18 Line Stencil

Read more
This is a very popular stencil option. The 4 x 18" line stencil is a great option for those who are in the business of professional pavement marking, but even small business owners, or apartment complex owners may want to use them. They work perfectly for parking spaces because they are the same exact size as a standard parking lot line.
One of the other benefits of this stencil is the fact that you can use any type of paint with it, and you will find that the application is quite simple. If you are rolling, brushing, or spraying the lines, it will work well. The 4 x 18" line stencil is a good choice for those who are working on small lots that have just a few spaces, but it could be used in other instances as well. For example, if there are still some cars in the lot, but the striping needs to be done, laying one of these stencils down and painting by hand is an option.
The stencil is 1/8" and made of PRO-Grade LDPE. This is a very popular type of material, as it is quite durable. You can use the stencil thousands of times, and as long as you take proper care of it and clean it, it has the potential to last for more than seven years.
The 4 x 18" line stencil will lay flat, and it is heavy enough that it will stay in place once you set it down. You can spray up to 3,000psi with no problem and no concerns about the stencil moving at all.
This is a high-quality stencil that has been riveted together in the center. It is durable and built to last. The easy to use stencil is a nice option for those who want to take care of their own parking lines.
Specification
| | |
| --- | --- |
| Ready To Ship | Yes |
| Stencil Name | Parking |
| Stencil Height | 4" |
| Stencil Width | 216" |
| Stencil Type | Directional Stencil |
Customer Reviews
Top customer reviews
Customer Questions
are these one time use? or can they be cleaned and used multiple times?
Most contractors clean them and use them a few times. If you are rough with stencils in general, it is possible they would crack on the first go but in general that hasn't been our experience. If you're looking for something with more reusability, we can provide a heavy-duty version of these - just let us know.