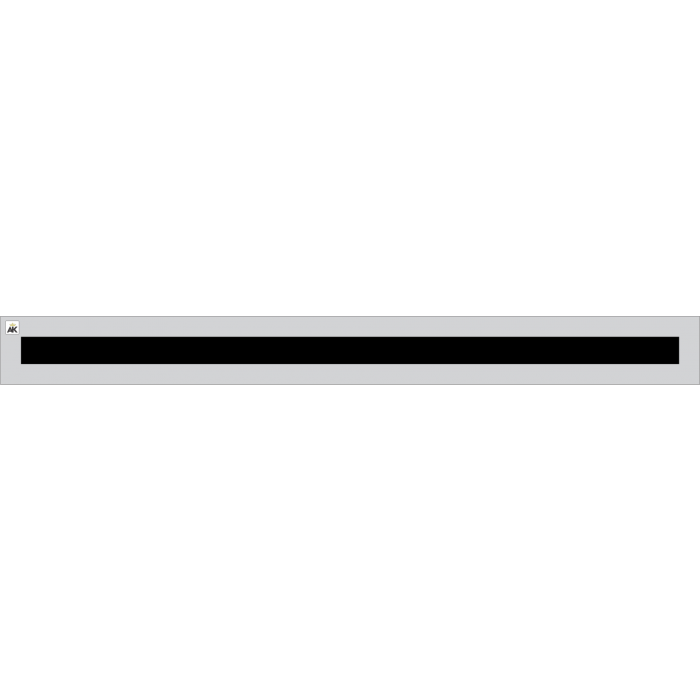 4 x 8 Line Stencil

Read more
Must-have for DIY and contractor use
Made of durable LDPE plastic
Produces clean, sharp lines
FREE SHIPPING
Delivered in: 5-10 Business Days
Have questions? We're here to help!

Speak to an Asphalt Expert!
Contact our Experts
If you are in the striping business, you might think that you have all the equipment you need for the job. You have your paint, your striping machine, and everything else that you consider a necessity. However, if you do not have some of these 4 x 8 line stencils, you will regret it. These are an essential part of every striping company out there no matter how large or small you might be.
This line is the standard size for a parking lot line, and it can come in very handy. Have you ever been in the middle of a striping job and suddenly discovered that you can't stripe in a certain location for one reason or another? You might find that the space available for a line is simply too small for your striper to fit, or maybe there is a vehicle in the area that can't be moved that is stopping you from striping. That is where these 4 x 8 line stencils can help immensely.
Instead of spending all that time measuring and trying to tape an area to paint, which sometimes provides less than stellar results, you can instead use the stencil. Lay it down and paint, nice and easy. You can paint up to five lines with the stencil before you need to set it aside to dry. Once it is dry, you can clean it and then reuse the stencil.
When you are choosing your stencil, you have three material options available with the 4 x 8 line stencils. You could choose the light-duty LDPE, which could be good for those who do not plan to use the stencil regularly, aluminum, which can last forever, and PRO-Grade LDPE, which is the most popular option. It is highly durable and can last for thousands of uses with no problem.
You might want to have several of these stencils in your equipment and ready to go when you need them.
Have questions? We're here to help!

Speak to an Asphalt Expert!
Contact our Experts
Customer Reviews
Top customer reviews
Customer Questions
are these one time use? or can they be cleaned and used multiple times?
Most contractors clean them and use them a few times. If you are rough with stencils in general, it is possible they would crack on the first go but in general that hasn't been our experience. If you're looking for something with more reusability, we can provide a heavy-duty version of these - just let us know.