Hi-Visibility Glass Beads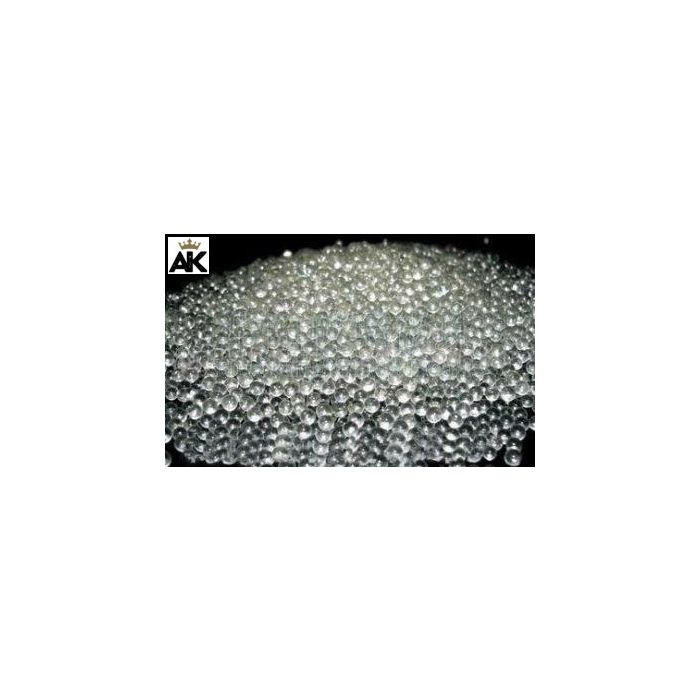 Increase reflectivity and safety especially during nighttime with the Hi-Visibility Glass Beads.
Read more
These highly reflective beads will work on Oil-based or Water-based paints.
One bag covers 1,600 linear feet of 4-inch wide line, or 533 sq ft
Increase durability of paint
Use for roads, curbs, airports or crosswalks
The retro-reflective road marking glass beads are easy to use: simply apply them immediately to wet paint as you stripe. Most line stripers prefer to have a second person working with them to do this while they stripe. You can sprinkle them on by hand or use a dispenser.
Reflective road paint beads increase safety at night: they are illuminated by your headlights, making it much easier to see lines, especially in bad weather.
The beads come in 50-pound bags, and ship approximately 10 days after you order them.
Specification
| | |
| --- | --- |
| Dimensions | 13 W x 13 D x 15 H |
| Shipping Weight | 53 lbs. per bag |
| Dimensions | 40 W x 48 D x 24 H |
| Shipping Weight | 1100 lbs. per half a pallet (20 bags) |
| Dimensions | 40 W x 48 D x 30 H |
| Shipping Weight | 2200 lbs. per full pallet (40 bags) |
Customer Reviews
Top customer reviews