Hydraulic Agitated Sealcoat Tank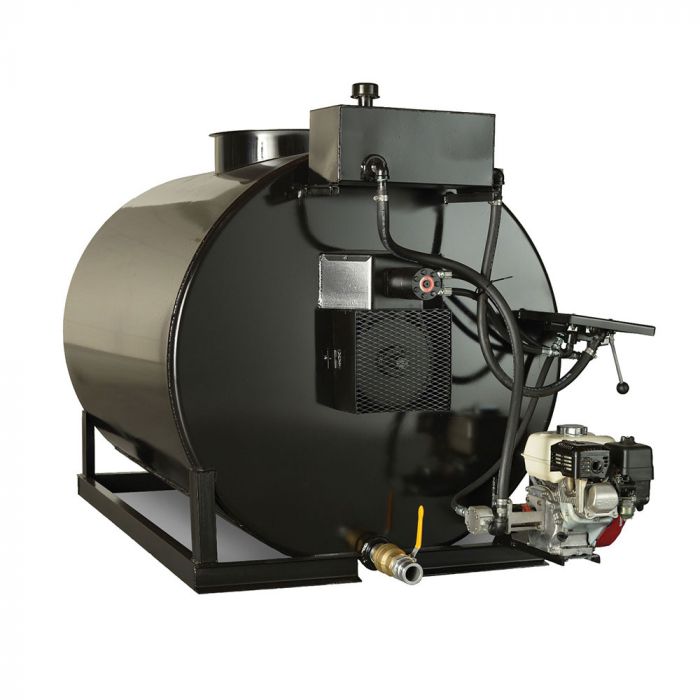 Hydraulic Sealcoating Tank includes forward neutral and reverse gearing for easy agitation. This unit can handle a normal or light sand load.


Please call for shipping quote and estimated delivery time.

Prices and delivery times are subject to change due to COVID-19's effects on the supply chain for steel, pump and compressor parts.
Read more
Availability: Out of stock
Have questions? We're here to help!

Speak to an Asphalt Expert!
Contact our Experts
Make your day easier with a sealcoat tank!
This system is perfect for asphalt maintenance contractors who want to expand their business. The sealcoat tank offers a faster way to sealcoat and provides a business with options for delivering a higher quality product.
Multiple size options
Can handle light or normal sand loads
Practical gearing for easy agitation.
Each sealcoat tank size offers a solid construction created in consultation with experts who have worked in the industry. Each tank also comes with top-of-the-line support, so it's easy to get running and out on job sites.
Additionally, the sealcoat tanks are practical. Agitation is the principal force that ensures proper additive mixing and lets companies offer sand in the sealcoat. These changes all lead to a better customer product.
Additive mixing ensures that every square foot of sealcoat applied has the same properties. Additives like FASS-Dri can mean less time between sealcoating and line striping. They can even mean customers can drive on parking lots twice as fast. Agitation makes that possible.
The sealcoat tank can also handle light and normal sand loads. When used in sealcoating, sand increases traction and durability once the sealcoat dries. It can even fill in minor imperfections on a surface.
The trick with sand is that it must be agitated enough to spread evenly. Even the best additional additives mean sand still needs mixing. This hydraulic sealcoat tank does the agitation and ensures the perfect mix for every job.
The efficiency of the sealcoat tank means crews can spend more time spraying the perfect mix for the job and less time mixing sealcoat. Plus, this is a much more efficient way to transport a day's worth of sealcoat.
Not sure which size fits your business? Call the experts at Asphalt Kingdom and get a personalized assessment based on your business needs.
Blacktop Calculator
Let us help you determine what you need.
Have questions? We're here to help!

Speak to an Asphalt Expert!
Contact our Experts
Customer Reviews
Top customer reviews
Customer Questions
Will this system spray sealer with sand?
Yes, this unit can handle a normal or light sand load.
How do I remove or clean off the sealer stain when it dried out?
It's best to always have a bucket of soap and water handy. If there are stains, try an orange based hand cleaner available at any auto parts store. Apply to the overspray and let it work in for several minutes before removing with soapy water. You may have to repeat this application several times.