LandShark Sidewalk Edger | Edger Sidewalk Equipment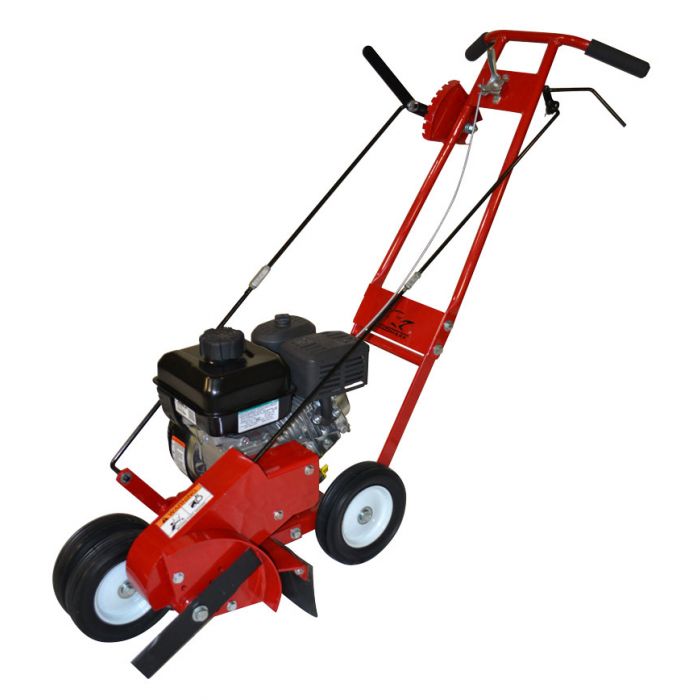 Discover the LandShark Sidewalk Edger: Precision and Efficiency for Edger Sidewalk Tasks
Keep sidewalk boundaries crisp and sharp in half the time with the LandShark Sidewalk Edger. Tailored for contractors, landscapers, and groundskeepers, this heavy-duty edger sidewalk tool ensures pristine grass edges. Crafted for precision, it promises efficiency and longevity with double-sided blades.
Read more
Efficient and precise edging
Durability at its core
Unparalleled control
FREE SHIPPING
Delivered in: Ships in 8 Weeks
Meet the LandShark Sidewalk Edger - a game-changing edger sidewalk in the world of landscape and grounds maintenance.
Designed specifically for asphalt maintenance contractors, landscapers, lawn maintenance specialists, and diligent groundskeepers, this heavy-duty edger sidewalk tool is an indispensable asset.
Whether tending to residential lawns or commercial properties, its precision ensures grass edges remain immaculately tidy, enhancing the overall appeal of any space.
Beyond its aesthetic advantages, the LandShark Sidewalk Edger ensures efficiency and longevity. With a double-sided blade system, users benefit from reduced downtimes and a consistently sharp performance.
The choice of powerful engines - either the Briggs & Stratton 5.5 Series or the Honda GX120 - guarantees that this edger doesn't just make the cut; it excels.
In a world where first impressions matter, ensure every edge speaks of precision and care with the LandShark Sidewalk Edger. Elevate your property's look and make a clear statement of professionalism and attention to detail. Invest in the best; invest in LandShark.
Why Choose Asphalt Kingdom's Edger Sidewalk Equipment?
Designed to edge quickly and smoothly, saving both time and effort. A must-have for asphalt and lawn care professionals.
Lawn edgers come with operator hand control for effortless blade engagement, depth, and belt tension adjustments.
Features an all-steel cutter head with sealed bearings, ensuring long-lasting performance.
Four-wheel platform offers unmatched stability, while steel-hubbed wheels with ball bearings allow for agile maneuverability.
The 10-inch double-sided blade ensures longevity with easy changeovers between sharpening, ensuring a crisp edge every time.
Choose between the dependable Briggs & Stratton 5.5 Series or the robust Honda GX120 Engine to power your edging tasks.
Large gas tank size saves refueling downtime
Customer Reviews
Top customer reviews