Hedgehog Asphalt Crack Sidewalk Cleaner & Lawn Edger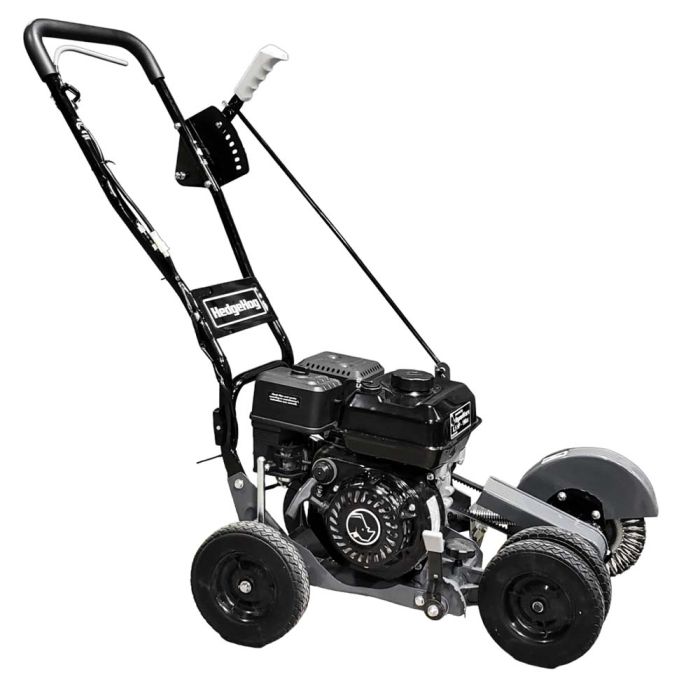 Add AK Make it a Biz Success Pack - Free With Purchase
Unlock your asphalt maintenance business's full potential with the AK Make it a Biz Success Pack, equipping you with expert-crafted tools and exclusive access to the AK Roundtable for accelerated growth and profitable opportunities.
Learn More

Make it a Biz Success Pack
Speed up crack cleaning & grass trimming for your surface prep! Make sure that crack filler sticks properly by prepping pavement cracks with the Hedgehog Asphalt Crack Sidewalk Cleaner & Lawn Edger.
Read more
Cleaning cracks just got easier and faster with the Hedgehog Asphalt Crack Cleaner & Lawn Edger.
Reliable performance
Adjustable cutting height
Lightweight 2-in-1 crack cleaning and lawn edger machine
FREE SHIPPING
Delivered in: 7 to 10 Business Days
Add These To Minimize Your Effort!
The Hedgehog Asphalt Crack Sidewalk Cleaner & Lawn Edger is a Convenient Surface Prep Machine
Tired of cleaning sidewalk cracks or trimming grass edges by hand? Want to significantly shorten the time it takes for you to prep asphalt cracks or trim the edge of a lawn? Then do it like a pro with the Hedgehog Asphalt Crack Cleaner & Lawn Edger!
Hedgehog Asphalt Crack Cleaner & Lawn Edger features:
Powered by a sturdy 6.5HP, 4-stroke engine
Durable 8" twisted wheel gets rid of dirt in cracks easily
Convenient cutting height adjustment at the handlebars
4-wheel design for improved stability
Stable wheel design allows operator to maneuver the machine on bumpy terrain and curved pavements
This asphalt crack cleaner machine is designed not just for asphalt contractors, but also for landscapers, as well as property owners and managers. Use it to blast loose rocks, pieces of asphalt, and dirt from asphalt cracks before filling it with liquid or hot pour rubberized crack filler to ensure a long-lasting crack repair.
Are you a landscaper or an asphalt maintenance contractor who also offers lawn maintenance? This crack cleaning equipment also doubles as a lawn edger. Just swap the wire wheel to the cutting blade to trim those grass edges. You only need one machine to accomplish these two tasks!
Faster and Easier Lawn Edging and Crack Cleaning
As a lawn maintenance or asphalt contractor, efficiency is your priority. As much as you like using your handy wire broom to remove vegetation and rocks from cracks, it's simply an inefficient way to do it. Plus, it's hard to get sharp and consistent grass edges with your old edging shears.
The Hedgehog Asphalt Crack Cleaner & Lawn Edger takes care of all that. This edger/crack cleaning equipment can clean 20 to 60 ft of cracks and grass edges in 60 seconds. Start crack filling right away and finish your tasks earlier with this 2-in-1 asphalt crack cleaner machine and garden edger.
Revolutionize Your Outdoor Maintenance with the Dual-Purpose Sidewalk Cleaner
Elevate your outdoor cleaning regimen with our state-of-the-art sidewalk cleaner! It doesn't just stop at giving you pristine pathways but also doubles as a lawn edger and crack cleaner. This equipment is more than just a cleaner; it's an essential tool for holistic outdoor maintenance.
Versatility at Its Best. With a built-in lawn edger, this sidewalk cleaner delves deep into the cracks of your pathways, efficiently removing weeds and stubborn dirt. The challenge of maintaining crisp edges and weed-free concrete surfaces is now simplified into one easy step.
Optimized for Pressure Washers. While this outdoor cleaner delivers impeccable results on its own, when used in conjunction with pressure washers, its efficiency skyrockets. Amplify the power of your cleaning routine, especially when targeting hard-to-reach areas or stubborn stains.
Driveway and Beyond. Don't just stop at sidewalks! This versatile tool doubles as a driveway cleaner. With its heavy-duty capabilities, it rejuvenates concrete and asphalt, ensuring every inch of your outdoor space remains spotless.
Safe and Effective. While it's powerful and robust, rest assured that this cleaner is safe for all types of sidewalks and driveways. Combine it with our range of concrete cleaners for a comprehensive cleaning solution.
Unlock the full potential of your outdoor cleaning routine. Whether it's pristine pathways, clear driveway surfaces, or well-defined lawn edges, our multifunctional sidewalk cleaner is the all-in-one solution you've been waiting for.
Specification
| | |
| --- | --- |
| Product Dimensions | 45" x 19" x 39.5" |
| Product Weight | 71 lbs / 32 kg |
| Engine Specifications | 196 cc displacement, 6.5 hp / 8.8 ft-lbs torque |
| Wheel Specifications | 15-degree dual direction bevel, 6" adjustable wheel height for curb |
| Blade Diameter | 9" / 228mm |
| Cutting Depth | 0 – 3" (0 –76mm) |
Customer Reviews
Top customer reviews
The hedgehog is a beast! It has a rugged design and is easy to maneuver! I have used a few different types of walk behind edgers for this purpose over the years and some of the other designs aren't manufactured any more. This model is better then those! The hedgehog is lighter and more compact then the others we've liked. This is a huge benefit for carrying between jobs sites and easier for unloading! This is something I need on every job now!
Start your Asphalt Maintenance Business with the most in-demand service!
Looking at doing crack repair as a business? Make your success inevitable with these valuable add-ons, yours free with purchase at Asphalt Kingdom!
You get:
Role-Playing Video

with Judd Burdon: find out exactly what to say when you pitch your business to customers, and how to answer their most common objections.

Crack Filling Proposal Template

: a professionally designed form that you can fill in and print off — convert more business when you look pro from the get-go.

Customizable Social Media Templates

: swipe these great graphics and post them on your Facebook or Google My Business pages — get valuable leads with these proven templates!

Phone Script

written by Judd Burdon for you or your sales team to use when prospecting new business.

Exclusive Access to AK Round Table Meetings

: join us on a weekly Zoom call and get answers to any questions you have about your business.
You don't need to spend valuable time learning in the school of hard knocks — take advantage of the experience we've gained helping 1000s of clients start their own business.
Just click 'Make it a Biz' when you add this product to the cart, and we'll send you all of the above absolutely free. Welcome to your asphalt kingdom.