Handibead™ Bead Dispenser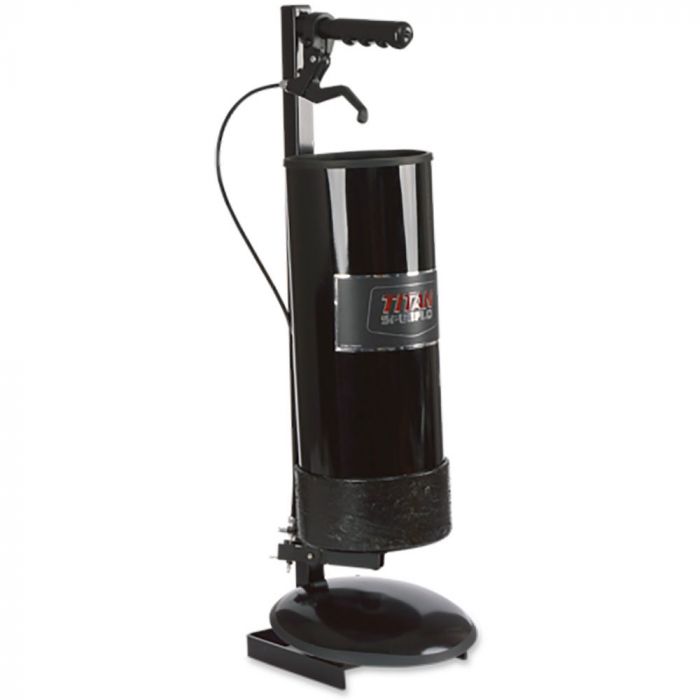 Say goodbye to manual bead application with the Handibead™ Bead Dispenser.
Read more
A must-have piece of equipment for line-striping and crack filling.
Includes small, medium, and large nozzles
Can also be used as a sand dispenser
Can hold 16 lbs of glass beads
FREE SHIPPING
Delivered in: 5-10 Business Days
Dispersing glass beads on road or parking lot markings by hand can take longer than is necessary. Plus, the results are sometimes so uneven that in some sections of the marking, it looks like you haven't applied enough beads at all.
Apply glass beads on road and parking lot marking with precision with the Handibead™ Bead Dispenser. It has a large canister where glass beads are stored and ready for dispersal.
Applying glass beads is so easy with this dispenser. Simply hold the dispenser a good distance above the painted pavement and pull the trigger to release the glass beads. Users can control the outward flow of the beads with the dispenser's standard nozzle with three hole sizes. Diffuser attachment included.
Specification
| | |
| --- | --- |
| Ready To Ship | Yes |
| Shipping Weight | 8 lbs |
| Shipping Length | 9 inches |
| Shipping Width | 9 inches |
| Shipping Height | 28 inches |
| | |
| --- | --- |
| Application | Glass Beads and Sand |
| Dimensions | 9" L x 9" W x 28" H |
| Dispenser Weight | 8 lbs |
| Total Capacity | 16 lbs |
| Nozzle Sizes | 1/2-in, 3/8-in, and 3/4-in |
Customer Reviews
Top customer reviews