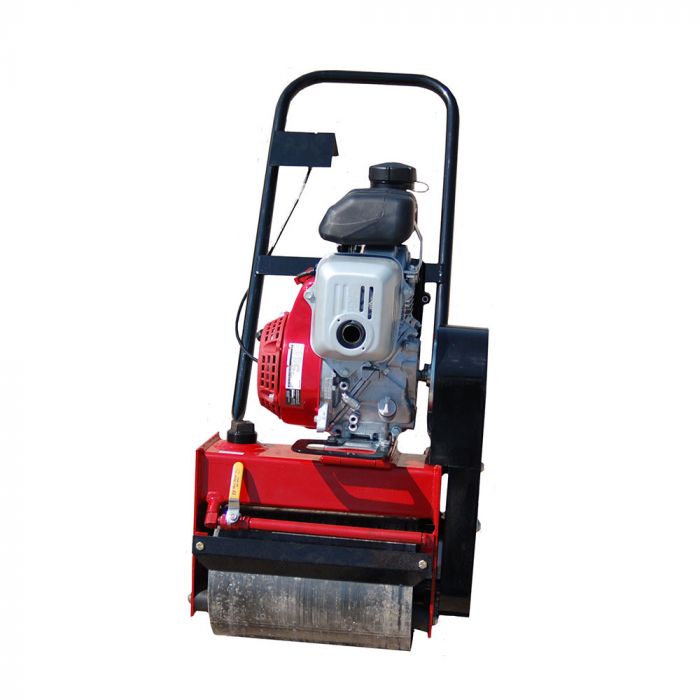 Use this tough built to last asphalt roller to compact asphalt patches for long lasting results.
Limited Stock Available!
Read more
When you want to have a long-lasting permanent asphalt patch, a handheld tamper isn't going to cut it. For the best compression, you'll want to get an asphalt roller or a vibrating plate to push your patch down.
This heavy duty asphalt compactor is made from steel and vibrates to achieve 850 psi of compaction. Easy to maneuver and lightweight (weighing only 105 lbs), anyone can use this vibrating compact roller.
This quality roller is constructed with continuous welds and heavy duty steel. Includes a 3 HP Honda gas engine and built-in water tank. The adjustable handle has three positions, and the belt has an adjustable tensioner.
Specification
Weight
105 lbs
Construction
Heavy duty steel
Engine
3 HP Honda gasoline
Compaction
850 lbs
Features

Continuous welds
3 point adjustable handle
Built-in water tank
Customer Reviews
Top customer reviews
Never had any problems with my orders...

The purchase was great. We never had any problems with it. The equipment works as promised. Overall we're very happy with all aspects of it. My wife and I are doing financing every year and we are planning to make another purchase this year.