Filter Kit with Removable Filter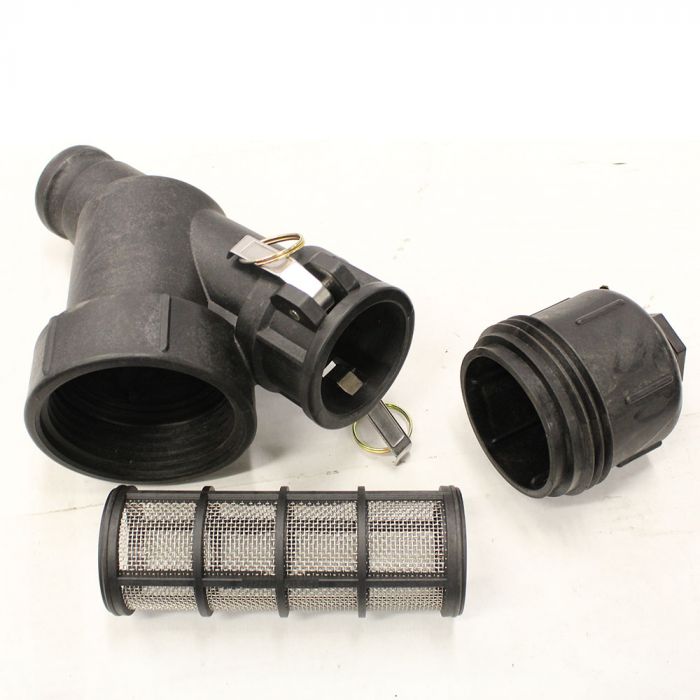 FREE SHIPPING
BUY 2 PARTS, SAVE $10
BUY 3 PARTS, SAVE $20
FREE SHIPPING
Delivered in: 5-10 Business Days
Have questions? We're here to help!

Speak to an Asphalt Expert!
Contact our Experts
This Filter Kit is designed for all our RynoWorx Spray Systems built in 2017 and later.
No more clogged spray tips mean less downtime. Time is money.
Easy to remove and clean from chunks and debris.
Low-cost investment. Big return!
For 2013-2016.5 models, you will need the Filter Kit Y-Strainer Assembly - 2013-2016.5 Version.
Have questions? We're here to help!

Speak to an Asphalt Expert!
Contact our Experts
Customer Reviews
Top customer reviews
My experience doing business with asphalt kingdom was second to none Glenn Teano is my salesman. I was approved for $20,000 in financing and I put a whole list together of all types of things that I needed. But I wanted to take it slow put a little bit and now a week later a little bit more. He was great with that not pushy not trying to rack up my credit line just to make a sale. He took his time explain things to me when I had questions he had all the answers. I just can't say enough about thi

Read more

s company after two weeks I've received half of my order and it's all Bill very very well top quality equipment thank you Asphalt kingdom.

Decent filter for this set up

Best customer service. Thanks again.

I'm satisfied with it. Great products. Everything that I've purchased works great! It's worth Sharing!

The equipment worked great

My brother and I used to seal coat our yard and the equipment worked great!

Satisfied with the performance

Equipment worked well and satisfied with the performance.

Very satisfied with the outcome

Very good product; did not have any issues with the equipment and very satisfied with the outcome.

I think it is a good product and I did not have issues.

With any sealcoating you must use a filter I was a little sceptical at first but after using this filter for the past year it is well well worth the money. No one wants to have problems with clogging at the spray tips.

Precision Asphalt Sealers

This Filter Kit with Removable Filter, is a must have for any AK spray systems.
Customer Questions
Hello i bought a ak spray sytem and the filter kit.can you please tell me where i attach the filter kit thanks.
We recommend that you have the filter "pointing" down, that way gravity will help move particulates out of the way of the main flow.
The filter connects to the output port of the pump, and then your spray hose connects to the filter kit. Steps on how to assemble the Filter Kit:
Insert filter into main valve, close camlocks, insert cotter pins
Insert spray hose into other end of filter, close camlocks, insert cotter pins.