PowrLiner PL3500S Striping Machine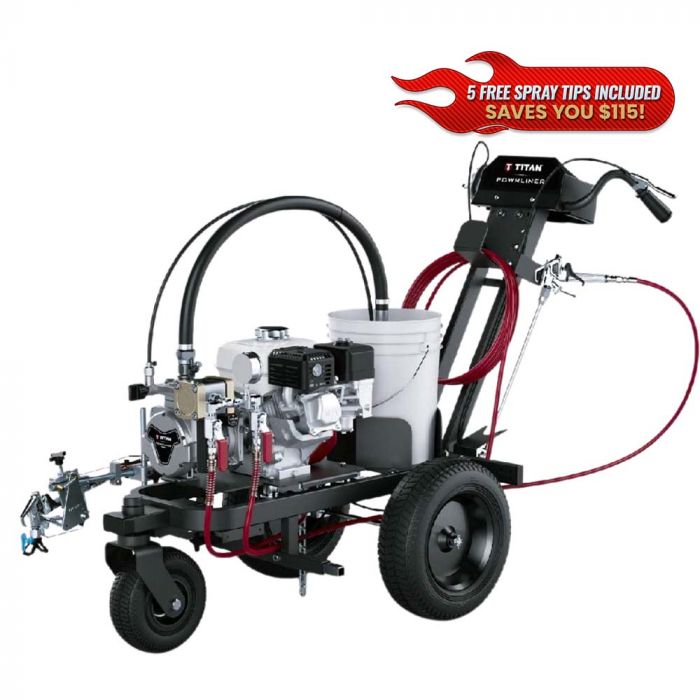 The PowrLiner 3500S is a top-of-the-line striping machine that includes 2 guns: a striping gun and a dedicated stencil gun. For a limited time: Get 5 free spray tips with your order — Save $115!
Read more
Premium airless line striper designed for some serious line striping and stenciling.
4-Year warranty
Sprays water or oil-based paint
Dedicated stencil gun to spray while standing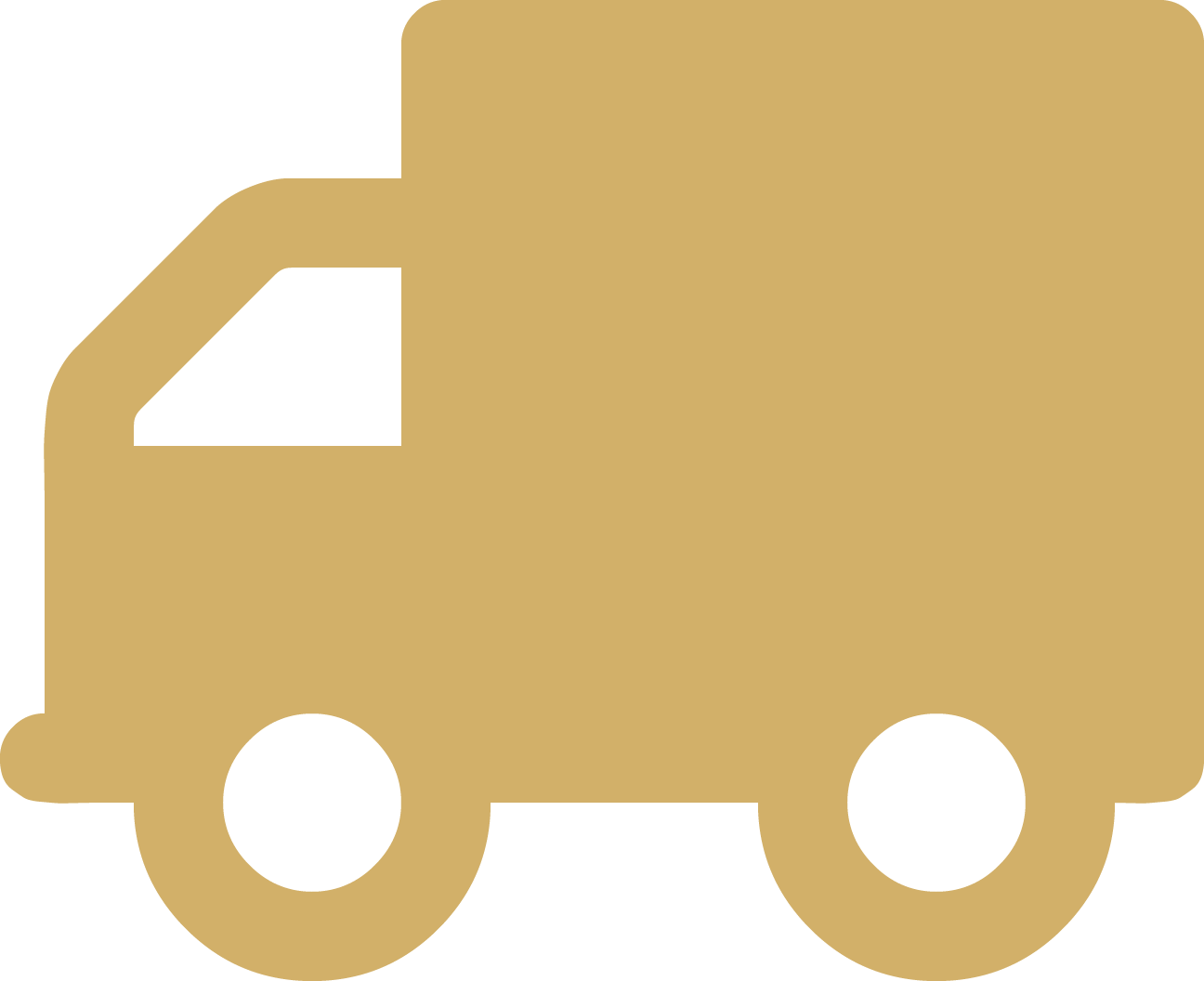 FREE SHIPPING
Delivered in: Available by April 7
Add These To Minimize Your Effort!
Have questions? We're here to help!

Speak to an Asphalt Expert!
Contact our Experts

The Titan PowrLiner 3500S Makes High-Performance Paint Application Easy
Don't you just hate it when your line striper can't dispense paint properly because of poor pressure or leaks paint all over the work area? With the Powrliner 3500S, you'll get crisp and clean lines during each operation minus the hassles!
Hours less maintenance than the leading competitor: No pistons, packings, cylinder or clutch saves you hours of rebuild time.
Ease and convenience: Dedicated spray gun for stenciling means no bending over and easy priming.
Professional results: Flatline Pulsation Dampener™ prevents hourglassing paint so you get razor-sharp lines every time.
This striping machine is equipped with the Flatline Pulsation Dampener™ which reduces vibration and keeps the pressure stable throughout the operation. This feature helps prevent paint from hourglassing, so you'll get sharp, straight lines every time.
It is powered by a Honda GX120 engine with a convenient oil alert system. Its smooth performance means less vibration, so each parking lot and road line comes out straight every time. It's not exactly whisper-quiet, but the good news is that it's not as noisy compared to other engines, so you don't need to wear mufflers or annoy the neighbors every time you stripe a parking lot.
Painting Stencils with the Titan PowrLiner 3500S's Dedicated Stencil Gun
Painting a handicap parking sign or a No Parking sign? Apply paint with ease with the paint striping machine's dedicated RX-80 stencil gun and long airless hose. The stencil gun features an ergonomic design that makes stenciling all day long a breeze. You won't have to get on your knees to unscrew the striping gun in order to spray your stencils. Just unhook the dedicated stencil gun with included 18" extension and spray your stencils standing up! You no longer have to break your back or hurt your knees.
It also comes with a long-lasting TR1 striping tip that produces clean and sharp lines.
Experience an Efficient Line Striping Operation
We know how annoying it is to stop every time your line striping machine breaks down. Downtime means you won't be able to fulfill your promise to the property owner that you'll finish within the deadline, and that can cost you money and customers.
The Powrliner 3500S has groundbreaking PermaStroke Technology™ that makes operation and maintenance simple. It has two durable cartridge-style inlet and outlet valves which can be serviced on the field. It can also be changed using the tools you already have in your toolbox. Say goodbye to piston parts and packings that easily wear out and are hard to find.
The Sureflo™ Pusher Valve ensures that priming the machine is a breeze. Save time and money with this line striper's sealed hydraulic system which does not come with clutches or electronics that need to be maintained or replaced frequently.
The paint striper machine's frame and wheels are made to last. The unit is fitted with 16" pneumatic tires that dampen the vibration caused by rough surfaces.
Operator Convenience and Easy Maneuverability
Every inch of the Titan Powrliner 3500S Line Striping Machine is designed for the operator's convenience. The dashboard is placed directly in front of the operator so they can control the machine with a simple touch of a fingertip. It has a swing-back design for improved maneuverability no matter the surface.
The dedicated stencil gun makes stencil painting a breeze, and both spray guns are independently controlled. The long hose and extension on the PowrLiner 3500S stencil gun means you can comfortably stand up and paint stencils.
The Titan PowrLiner 3500S includes:
1 RX-80 airless paint sprayer gun
1 RX-80 gun with 18" extension
1 TR1 line striping tip
1 SC-6+ stenciling tip
1/4" x 50" Airless Hose
1/4" x 12' Airless Hose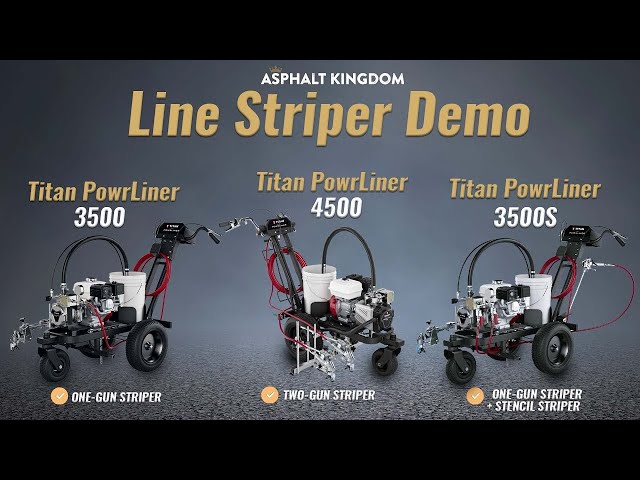 Have questions? We're here to help!

Speak to an Asphalt Expert!
Contact our Experts
Specification
| | |
| --- | --- |
| Shipping Weight | 273 lbs |
| Shipping Dimensions (L x W x H) | 69" x 37.3" x 49.3" |
| Weight (Empty Unit) | 201 lbs |
| Dimension (Empty Unit) | 65" x 32.5" x 39.5" |
| Titan Model Number | 2417440 |
| Warranty | 4 years |
| Engine and Power Source | Honda GX120 with Pull Start |
| Gun(s) Included | 1 |
| Maximum Spray Tip Size | 0.021" |
| Maximum Operating Pressure | 3300 PSI (max) |
| Maximum Spraying Speed | 400 linear feet |
| Pump Drive | Clutchless Sealed Hydraulic |
| Airless Hose Included - Gun 1 | 1/4" x 50' |
Customer Reviews
Top customer reviews
Customer Questions
How To Set Up Your Line Striper | Titan PowrLiner 3500, 3500S, and 4500
How To Use Your Line Striper: Titan PowrLiner 3500, 3500S, and 4500 Application Tips
How To Clean Your Line Striper: Cleaning Your Titan PowrLiner 3500, 3500S, and 4500