Quick Connect Spray Tip Kit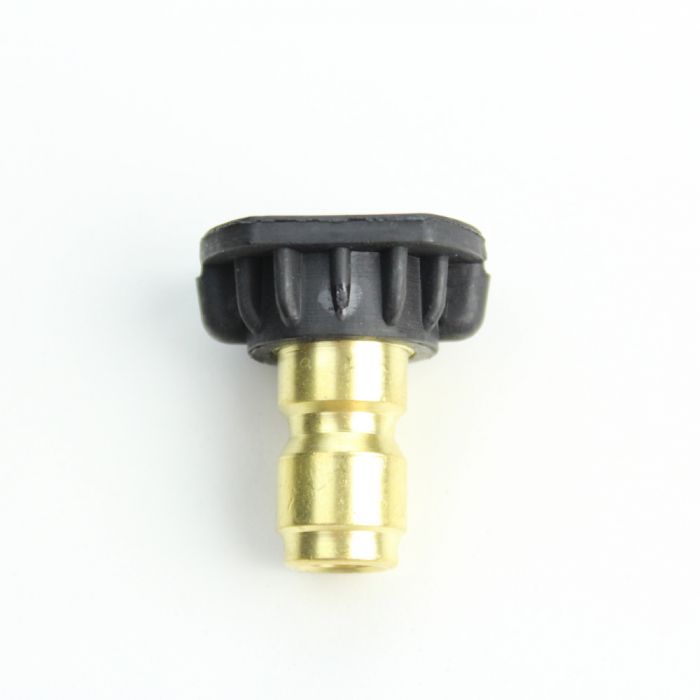 Make It a Bundle
Any of our RynoWorx Spray Systems will work with spray tips. It works as a flow restrictor for your spray wand.
We offer different size spray tips - 2GPM, 3GPM and 4GPM - to spray different size fan sprays and to match your sealcoating preference or job type. The hole on the tip is where the difference lies. The smallest is 2 GPM, which also has the least fan spray range, while the largest is 4 GPM.
When working on a project, it's a good idea to maintain extra spray tips on hand. When a spray tip becomes clogged, it will no longer spray properly. This frequently occurs when the sealer is not properly blended or when you spray into particles.
You can clean the spray tips and scrub the hole with any stiff brush at the end of the task, then fully wash it with water and let it dry.
It's simple to replace a spray tip. Simply remove the old tip from the end of your spray wand and snap in the new one, and your spray wand is ready to use!
Please note: If your spray gun was purchased prior to 2013 and has the older screw-in type of tip, these tips will not work for you. These tips are designed to be quick-release and not screw-in. If you have an older gun, please upgrade to a new ball valve spray gun or any of our Trigger Spray Wands with quick-release tips.
Save money by purchasing the 5-pack!
Specification
Quick Connect Spray Tip x1 (2GPM / 3GPM / 4GPM)
Dimensions
1.05" X 0.84" X 1.17"
Weight
0.06 lbs.
Quick Connect Spray Tip x5 (2GPM /3GPM / 4GPM)
Shipping Dimensions
6.00" X 6.00" X 2.00"
Shipping Weight
0.45 lbs.
Customer Reviews
Top customer reviews