Residential Asphalt Patching Package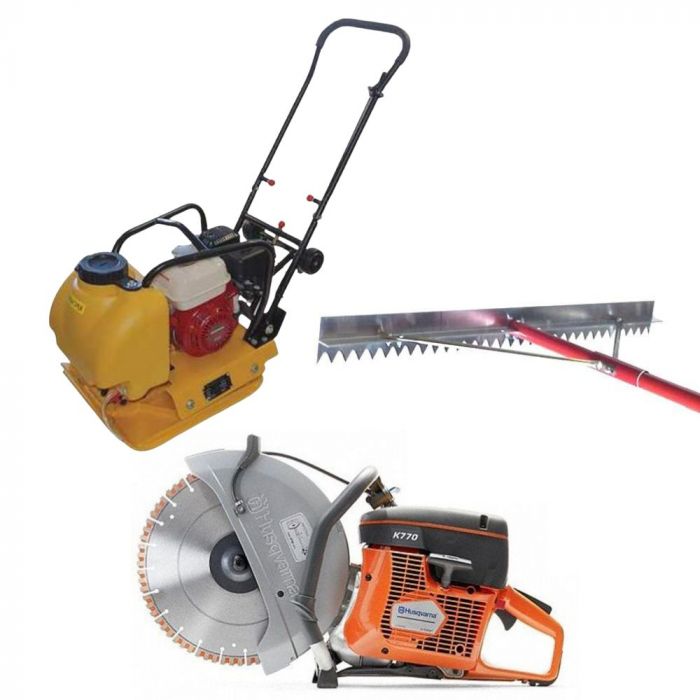 The equipment you need to start a professional residential asphalt patch business.
Read more
Make It a Bundle
Asphalt patching is a key component in every asphalt maintenance program. Every program should include patching along with crack filling and sealcoating to provide a full service asphalt repair and rejuvenation business.
The AK Vibrating Plate that makes tamping asphalt a breeze.

The Husqvarna Asphalt and Concrete Saw that features a 14" blade and powerful gasoline engine for all the tough jobs. It will cut through concrete or asphalt. Having an Asphalt and Concrete Saw will allow you to remove old asphalt before you use the hot asphalt mix for patching. This is of course in the case where the asphalt is completely damaged and cant be repaired. In this case, the asphalt will be cut out and replaced with hot mix asphalt from your hot box.
The sturdy 36" Asphalt Light Lute helps you get asphalt level every time. This tool can be used to grab hot asphalt from the hotbox before applying the patch. It also smooths out the hot asphalt surface before you tamper it down with a vibrating plate. If the hot asphalt is poured from the hotbox and not raked out, you can incur bumps and lumps in your patch that can cause for early wear and tear and eventually replacement of the entire patch.
Residential asphalt patching is a growing business. This package gives you everything you need to get started as a professional asphalt patch contractor for homes and small businesses.
Customer Reviews
Top customer reviews