AK Sealcoating Bulk Storage Tank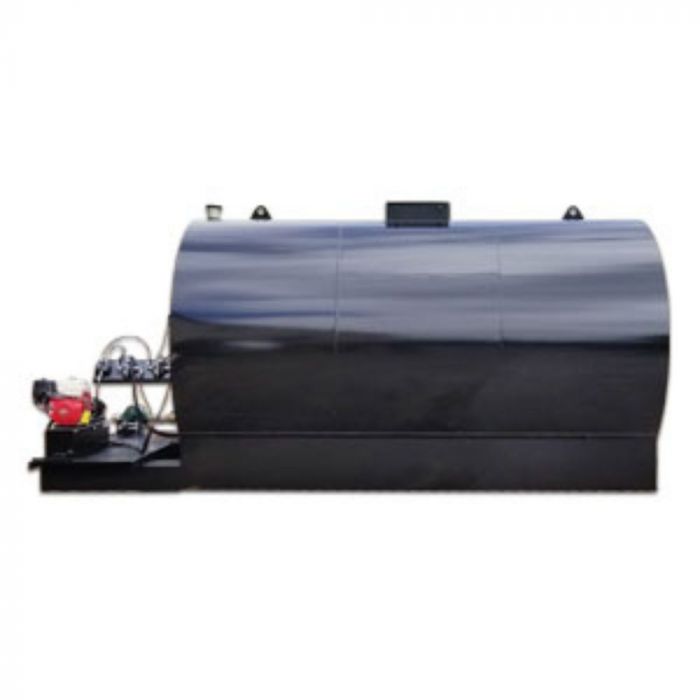 Storage tanks are constructed for long term storage of sealcoat products. Built with heavy gauge materials for high durability, reliable agitation and material transfers.
Please call for shipping quote or pickup (FOB at Reedsburg, WI).
Read more
The convenience of on site sealcoat bulk storage tanks enables you to spend more time sealcoating and less time running to replenish your sealcoat.
Provides the ultimate in sealcoat convenience and economy
Includes all hydraulics for pump out and agitation
Heavy Duty agitator shaft provides full sweep tank agitation
Delivered in: Build To Order
As a sealcoater, you're no stranger to running out of sealer right in the middle of a job. It's not just annoying and a hassle; you risk losing hours while you wait to replenish your supply. If this has happened to you, then you're probably looking for a high-capacity sealer storage tank.
Asphalt Sealcoating Equipment Built for the Rugged Contractor
You've found it! Introducing the AK Sealcoating Bulk Storage Tank, a hydraulic sealer tank made of premium and super-thick steel. We've coated the asphalt sealcoating equipment's exterior with durable primer and paint for improved UV and rust protection.
Powerful and Dependable Sealer Storage Tank
This sealcoating equipment features a powerful engine with a dependable hydraulic pump. Adding sand to your sealer? You can do that with the AK Sealcoating Bulk Storage Tank. The pump is designed to handle normal or light sand load, making it a great choice for jobs that require sand to be added to the sealer.
Our high-capacity sealer tank comes with six paddles with rubber blades for full content agitation. And because the paddles come with rubber tips, they can scrape the sides of the tank without damaging them. Equipped with a 1.5" agitation shaft that can withstand sealer with heavy sand loads.
Inclusions:
Made completely of 1/4" SA36 Carbon Steel
Full sweep agitation with rubber sweeps
3" inlets and outlets with cam locks
3" Bowie pumps
Custom made 13HP power supply unit
Reinforced heads
Removeable ladder
Greaseable bearings
Prince valves
Parker hoses
4" emergency vent
Top and Rear manway
Specification
Dimensions:
2000-gallon
4000-gallon
6000-gallon
8000-gallon
10000-gallon
Customer Reviews
Top customer reviews