DIY Patch & Seal Driveway Package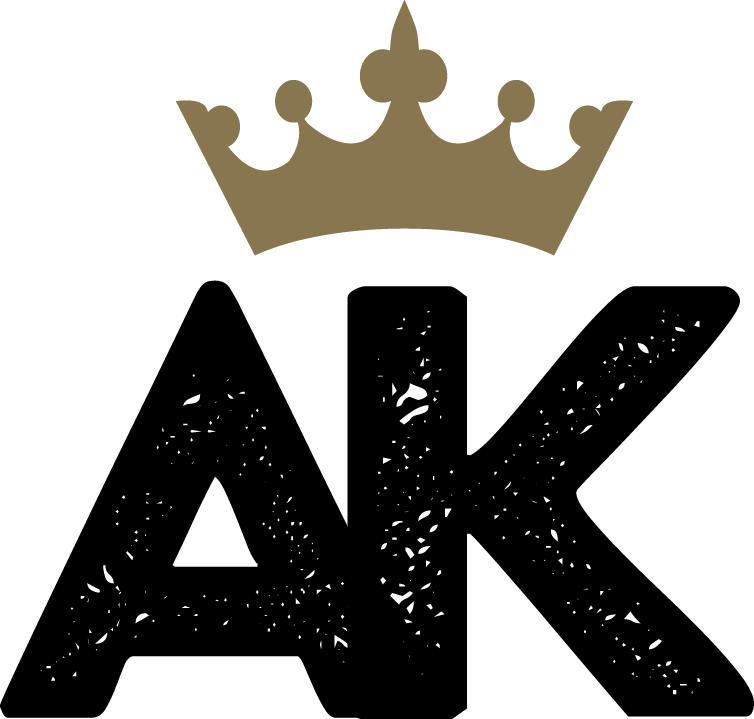 Add AK Make it a Biz Success Pack - Free With Purchase
Unlock your asphalt maintenance business's full potential with the AK Make it a Biz Success Pack, equipping you with expert-crafted tools and exclusive access to the AK Roundtable for accelerated growth and profitable opportunities.
Learn More

Make it a Biz Success Pack
DIY sealcoating and crack repair package for homeowners with everything needed to protect your asphalt for years.
Read more
Make It a Bundle
We've put together a new package for homeowners who want to DIY asphalt driveway repair.
Introducing the Asphalt Kingdom sealcoating and crack repair package for residential property owners. This package includes one 55-gallon drum of our Asphalt Emulsion Sealer and three buckets of Gator Patch. It also includes a Wire Street Broom, a Sealcoating Squeegee, and a Sealcoating Sealer Brush.
Easy-To Use DIY Sealing and Crack Repair Package
The Asphalt Emulsion Sealer is one of Asphalt Kingdom's top-selling products and the top choice for property owners. This sealer is stored in a 55-gallon drum, and a single spray can cover as much as 5,500 sq. ft. of pavement, making it a cost-effective option for DIYers.
This is a commercial-grade sealer used by contractors for sealing airport, restaurant, and office building driveways and parking lots. While it can be applied using a spray system, you don't need to invest in one. Simply dilute it with water and apply using the Asphalt Kingdom's squeegee.
A DIY sealcoating package is incomplete without a great crack repair product like Gator Patch. Each bucket contains 5 gallons of the product that can cover up to 150 linear feet of 1/2" x 1/2" of alligator cracks. This crack filler can withstand the elements once it is fully and properly cured, and it is ideal for use even in areas of your driveway where water pools.
Using the Alligator Asphalt Repair Kit, prep the surface before pouring Gator Patch on the cracks. Spread the thick liquid all over the surface evenly using a squeegee. Get rid of any excess liquid to prevent it from forming into a puddle.
Prepping Your Driveway with the Right Tools
The Asphalt Kingdom Wire Street Broom is a must-have for prepping the surface before applying Gator Patch and Asphalt Emulsion Sealer. This sturdy broom has 3-inch steel wire bristles that can get rid of caked-up mud, loose gravel, loose asphalt, weeds, and more. It can also be used to deep-clean linear and alligator cracks in preparation for crack repair and sealing.
A DIY sealcoat and crack repair package is incomplete without a good Sealcoating Squeegee. Contractors typically use a spray system to apply sealer, but you don't need to invest in one if you're sealcoating your own driveway. Just use our squeegee that is made of sturdy and absorbent neoprene. It applies sealer evenly, and can be used even during a very hot day.
A single drum of Asphalt Emulsion Sealer can cover up to 2,500 sq. ft. if you're going to apply two coats.
Gator Patch can be used to repair cracks 1/2-inch wide or more.
Asphalt Kingdom's squeegee is light and durable, making it easy to use and maneuver on a driveway. Equipped with a 60" handle.
The package includes a sealcoating sealer brush that can be used to apply sealer in hard-to-reach areas.
How to Use The Sealcoating and Crack Repair Package
Clean the surface thoroughly using a wire street brush. Remove weeds, loose rocks and asphalt, and other debris in linear cracks, alligator cracks, and shallow holes. If you have one, make sure to use a blower to get rid of sand and dust.
Repair potholes with our Cold Asphalt Patch.
Using a squeegee, cover all cracks with Gator Patch. Let it dry and cure completely.
Seal the driveway or parking lot with the Asphalt Kingdom's Asphalt Emulsion Sealer. Use the sealcoating brush to apply sealer in hard-to-reach areas, and wait 24 hours before applying a second. Do not leave a puddle or the sealcoating film will peel.
Benefits of DIY Asphalt Driveway Repair
Whether you like it or not, asphalt driveways are going to deteriorate sooner or later. But as a homeowner, you have the power to prevent premature deterioration or delay complete erosion with just the simple act of patching and sealing it.
DIY driveway repair helps you save money. Because you already have the right tools and supplies, you don't have to pay someone else hundreds of dollars to do it for you.
Small cracks can turn into massive ones and when neglected over the years, they can turn into ugly depressions and potholes. Repairing your driveway now means greater savings later on. Large cracks and potholes are costly to repair, so we recommend that you patch and seal your driveway now.
Customer Reviews
Top customer reviews
Everything went good, we were able to get all our blacktop sealed and it worked really good.

I ordered 5 drums and the consistency of the sealer is good and helps me a lot with my business

It was reallly good and I really liked it. It was difficult to get the consistency at first but after mixing it thoroughly, it worked really great.

The mixture is great, and easy to use.

The product is great. I use it for my driveway.

The emulsion works very well on our driveway

Crackfilling and Sealcoating are really simple

Everything is fine. It took me a little bit of a learning curve. The videos on the website are really helpful for a starter like me. I realize that Crackfilling and Sealcoating are really simple. You just need to get the right equipment for you. I'm happy with my purchase looking forward to doing more business with you in the future

I'm satisfied with it. Great products. Everything that I've purchased works great! It's worth Sharing!

More orders for Gator Patch

I'm happy with it. It looks like it's still good so I'm looking forward to order more in spring.

Gator Patch's working okay

It's working okay. The performance is good. All in all satisfied with the purchase.

No complaints! The products works great. Very happy with it.

Good Product But Definitely NOT Trowelable

I bought this to fix up some cracks and shallow depressions in my driveway. It did a great job BUT i had to use a squeegee to apply it. It is far too thin to stay on a trowel

We will continue to use it yearly with hope that the product will be improved to adhere better through development

Gator Patch has saved our parking lot from total deterioration. Although its adhering capabilites could be better, generally it holds the sections together until the freezing and thawing. It is a good value for the price and works better than other product.
Start your Asphalt Maintenance Business just like Judd did!
Our founder, Judd Burdon, started in the asphalt business by sealcoating driveways and parking lots. It's a great niche service that helps prolong the lifespan of the pavement, and makes it look great. Click to add the Make it A Business resources to your spray system order, absolutely free:
Role-Practice Video:

Judd Burdon walks you through how to pitch sealcoating to prospects, including the questions you should ask them and the most likely questions they will have for you. Learn from the master!

Phone Script:

Swipe this powerful phone script and convert customers faster when you're prospecting. Use it yourself or hire someone to generate jobs while you're out working.

Social Media Templates:

Just add your logos to these great-looking graphics, post on your social media, and spread the word about your sealcoating business. You'll love the action you see from these lead generating images!

Sealcoating Proposal Template:

Use this proven template to fill in, print off and present to prospects. When your business looks professional, you can charge more for your services.

Access to the AK Round Table:

Want to join a group of like-minded people on a journey to build their own asphalt maintenance empire? Get access to our weekly Zoom meeting and get answers to your most pressing questions.
Starting an asphalt maintenance business can be scary if you don't have the resources you need to succeed. Let us do the heavy lifting for you. Make It A Biz!