RY30MK PRO Gallon Crack Sealer Melter Oven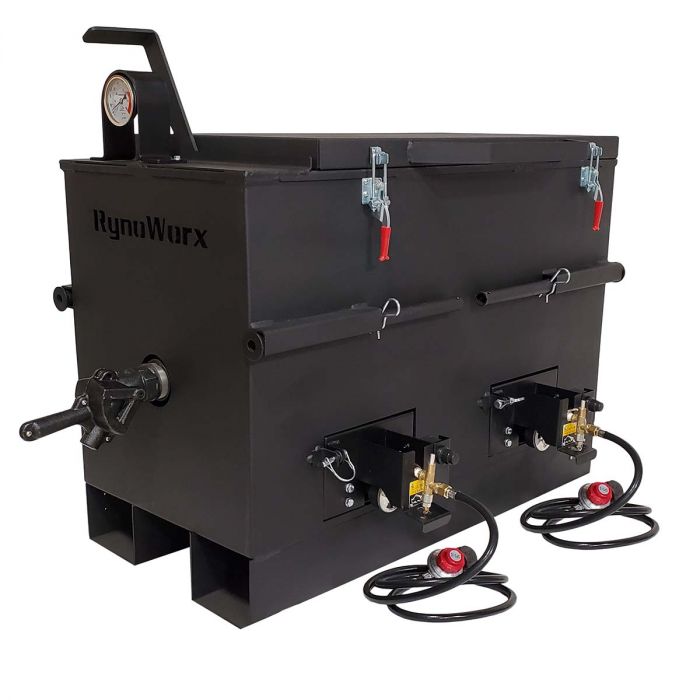 Add AK Make it a Biz Success Pack - Free With Purchase
Unlock your asphalt maintenance business's full potential with the AK Make it a Biz Success Pack, equipping you with expert-crafted tools and exclusive access to the AK Roundtable for accelerated growth and profitable opportunities.

Make it a Biz Success Pack
Industry-exclusive: dual burner 30 gallon melter kettle melts rubber cubes of crack filler for crack filling.
Read more
Melts crackfill 50% faster
High-capacity melter kettle
Equipped with dual burners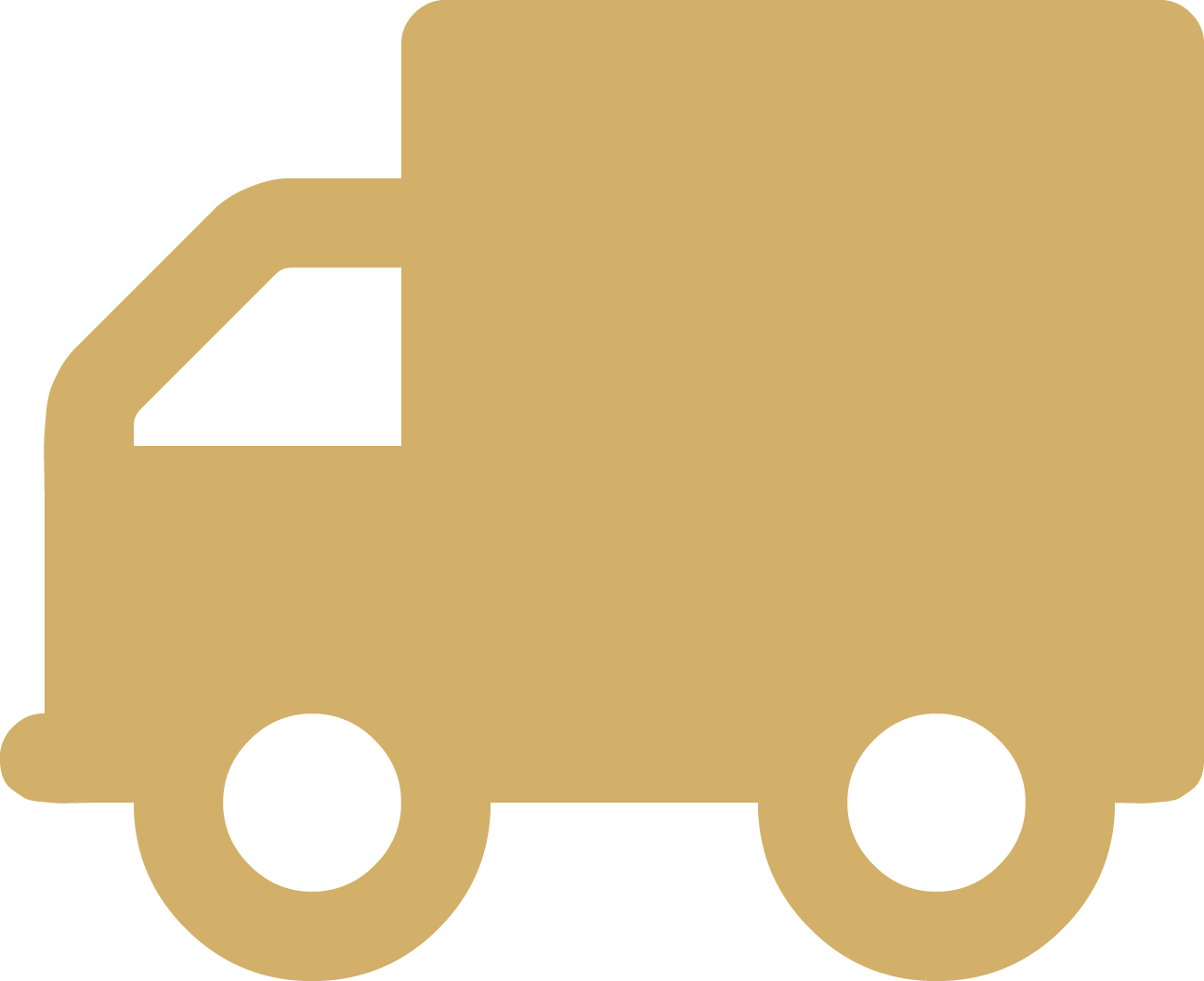 FREE SHIPPING
Delivered in: 7 to 10 Business Days
Add These To Minimize Your Effort!
Have questions? We're here to help!

Speak to an Asphalt Expert!
Contact our Experts
Melt Multiple Crack Fillers In One Go With The RY30 PRO Gallon Crack Sealer Melter Oven
Have hot and ready crack filler faster than any machine on the market today this top-of-the-line crack filler melter. Melt 150-175 pounds of crackfill per kettle full – enough to do 1,500 to 2,000 linear feet of cracks per full kettle. Fill pour pots or melter-applicators from its molasses valve and go!
SAFER: Fully equipped with CSA/UL approved regulator and flame-out sensors mean precise control over fuel flow to the kettle and no dangerous back flashes or flame-outs.
FASTER: Dual-halo burners melts crack filler 50% faster compared to traditional torch melters.
TOUGHER: This crack sealer melter's steel design means virtually no maintenance.
The new RY30MK PRO Melter Oven is an industry-first: unique dual halo burners melt crack filler more quickly and evenly than any other oven on the market. You spend less time waiting for material to work and you spend less money on fuel – it's a must-have for any medium to large-sized pavement maintenance contractor. What's more, the hot rubber kettle's burner designs are the safest on the market today – no risk of back flashes burning your staff.
The Two-Burner Advantage
Having dual-sealed burners means that you are in complete control. You can light both burners to quickly melt enough crack seal to fill up to 9,600 feet per day. The RY30MK PRO hot rubber stationary melter melts product up to 50% faster than traditional melters!
Because of their sealed design, the burners also use nearly 50% less fuel than torch-fired melters. Talk about saving!
With two burners, you can choose to fire up both to full flame, melting product lightning-fast and getting your crew working stat. Or if you still have cracks to clean, just turn them on low using the front control panel or run a single burner to maintain temperatures when you have time. The control is in your hands.
Add the Torch & Adaptor Accessory to heat up the molasses valve on the RY30MK PRO so the crackfiller starts flowing.
Design Innovations Improve Safety and Reliability
Sealed burner designs are protected from the wind, so you get consistent heat without the annoying flame-outs that torch designs are susceptible to. The stationary melting kettle's unique halo features a multi-directional jet burner design that has the flame firing in multiple directions so heat is faster and more even than with a torch. This design also adds a flame-out sensor to the burners, meaning that should wind somehow get to the burner, the propane will immediately shut off. That means your crew is safer (no build-up of propane waiting for them) and you don't lose money on wasted fuel.
The innovations don't stop there though: the powder-coated RY30MK PRO crack filler melter has a push-button electronic ignitor that makes lighting the burners a breeze – no matches needed! Simply hold down the flame-out sensor override, push the ignitor, and you're lit!
Flexible
The 30-gallon melter kettle takes two propane tanks (not included) that you can get virtually anywhere. Attach the tanks to the oven and light it – as easy as lighting a barbecue!
Although this hot rubber stationary melter can be free-standing on a job site (use the included handles to lift and move it), it can also be bolted to a truck or trailer for greater portability, with dual lid locks to keep material from spilling out when you are on the move. In that case, you'll especially appreciate the reliability of the glycerin-filled thermometer: glycerine keeps the thermometer from being damaged by vibrations and will let you know the exact temperature of your sealant. And the built-in manual agitation helps you to keep the sealer stirred so it doesn't get too hot on the bottom.
Invest In Your Business
Add the RY30MK PRO stationary melter kettle to your equipment and experience faster melt times with less fuel spent – take on larger jobs, earn more profit per job, and grow your business with this hard-working machine.
Crack filler Calculator
Let us help you determine what you need.
Have questions? We're here to help!

Speak to an Asphalt Expert!
Contact our Experts
Specification
| | |
| --- | --- |
| Ready To Ship | Yes |
| Shipping Weight | 270 |
| Shipping Length | 48 |
| Shipping Width | 40 |
| Shipping Height | 42 |
Fluid Capacity
30 US Gallons
Kettle Steel Thickness
14 gauge
Assembled Dimensions (without hose)
48.6" x 24.8" x 37.7"
Empty Weight
257 lbs / 116.8 kg
Max Capacity Weight
551 lbs / 250.4 kg
Fuel Type
Propane
Max Fuel Pressure
5 psi
Burner Type
Dual 50,000 BTU/hr
Cast Iron Sealed Burners
Valve Type
2" Molasses Valve
Agitation Type
Manual
Weight when Assembled
263 lbs.
Customer Reviews
Top customer reviews
I'm a reseller, so far I didn't hear any complaints about this beast. I'm happy that I was right choosing this product.

Never had any problems with my orders...

The purchase was great. We never had any problems with it. The equipment works as promised. Overall we're very happy with all aspects of it. My wife and I are doing financing every year and we are planning to make another purchase this year.

Makes the job a lot more easier!

The RY30 Pro works great. It makes the job a lot more easier.

All good. I have it for 2 seasons already.

Fit perfect for our needs

We have used Asphalt Kingdom multiple time for equipment. Judd is truly a person who cares about his customers and this industry. The Equipment we ordered was shipped fast and the product fit perfect for our needs. Judd also followed up a few weeks later to see how the equipment was working out. In this industry you truly appreciate that kind of customer service support. Will definitely use them again in the future.

Outstanding customer service and contractor involvement

Customer service and contractor involvement is outstanding. They are really there to support the industry. I have ordered multiple items and will continue to do so. Thanks guys for all you do!

My name is Jake young I'm from Kamloops British Columbia, I co own a parking lot Maintenance company called syndicate lines and contracting - we have been using action seal for a few years now! They make sure to go above and beyond with their customer service and try to provide you with what you need in a timely matter, great company to deal with whether you're a small start up or a bigger more established company. They treat you just like you're one of their bigger customers! Coming from a Reta

Read more

il and service background this is very much appreciated as you don't feel like your time is wasted Thanks to Jennifer and Rory from action seal for helping us throughout the years Cheers Jake

Awesome product and company ????

From my experience with the ry30 pro, it's built very solid, I have crack-filled airports and many commercial lots with it and it's amazing. Melts 8 blocks in less than 20min. I had it feeding 1 push kettle and it could easily provide for 2 if it's constantly fed rubber. Also, the company is super good with a warranty. If something needs to be changed they send it to you no questions asked and they do it quickly. They know that we are contractors and depend on the equipment to operate! Awes

Read more

ome product and company ????

Awesome product and company ????

From my experience with the ry30 pro, it's built very solid, I have crack filled airports and many commercial lots with it, and its amazing. Melts 8 blocks in less than 20min. I had it feeding 1 push kettle and it could easily provide for 2 if it's constantly fed rubber. Also, the company is super good with a warranty. If something needs to be changed they send it to you no questions asked and they do it quickly. They know that we are contractors and depend on the equipment to operate! Awesome p

Read more

roduct and company ????

Best customer service in the industry!

Purchased the RY30 melter and AK couldn't have made the process easier. Got the unit and after a short amount of time i had issues with one of the burners. Reached out to AK and had a replacement part sent out next day no cost. Fixed my issue. These guys are incredible and you should feel 100% supported in every purchase you make. I will be buying a RY10 machine in a few weeks from AK.

Very happy with speed and fuel consumption.

We purchased this melter when we came across closing a few jobs with over 10,000 Linear Feet of cracks to seal. This kettle had no problem keeping up with the proper propane cylinders attached and made sealing the cracks a breeze! Best part about it is you can have a full kettle heating WHILE driving to the job so you arrive ready to go!

The RY-30 has been an absolute game changer for our company. We are now able to complete an exponential amount more work in a day. The engineering on the RY-30 is incredible. A truly beautiful machine.

A Definite Upgrade from our Gingway

We picked up this RY30 to work on residential driveways. It's been a great piece of equipment. We had a 55-minute drive and we left the burners on low while we travelled: when we got to the job site we could just get to work.

This product has increased our production and efficiencies tenfold. Couldn't be happier with the experience dealing with Asphalt Kingdom and the product is top of the line.

We purchased an RY30 from Asphalt Kingdom and couldn't be happier with our purchase. Uses very little propane compared to other boxes as well as not blowing out in the wind. Heats up quickly to get us working faster. A solid box all around.
Start your Asphalt Maintenance Business with the most in-demand service!
Looking at doing crack repair as a business? Make your success inevitable with these valuable add-ons, yours free with purchase at Asphalt Kingdom!
You get:
Role-Playing Video

with Judd Burdon: find out exactly what to say when you pitch your business to customers, and how to answer their most common objections.

Crack Filling Proposal Template

: a professionally designed form that you can fill in and print off — convert more business when you look pro from the get-go.

Customizable Social Media Templates

: swipe these great graphics and post them on your Facebook or Google My Business pages — get valuable leads with these proven templates!

Phone Script

written by Judd Burdon for you or your sales team to use when prospecting new business.

Exclusive Access to AK Round Table Meetings

: join us on a weekly Zoom call and get answers to any questions you have about your business.
You don't need to spend valuable time learning in the school of hard knocks — take advantage of the experience we've gained helping 1000s of clients start their own business.
Just click 'Make it a Biz' when you add this product to the cart, and we'll send you all of the above absolutely free. Welcome to your asphalt kingdom.
Starting an asphalt maintenance business can be scary if you don't have the resources you need to succeed. Let us do the heavy lifting for you. Make It A Biz!
Customer Questions
I have left over tar in my machine. Is it okay to leave it there and reheat it at a later time?
Absolutely! You just have to heat it up again when you are ready to use it.
How soon can you drive on newly filled cracks?
As soon as the crackfiller comes down to ambient temperature - sometimes as soon as 30-45 minutes when it is hot, and more quickly in cooler temperatures. Test with a stick: if you push down on the crackfiller and the crackfill doesn't tack to the stick, you're good to drive on it.
Can I melt thermoplastic?
You can not melt the thermoplastic with the melter machine.
If the weather is really hot, should I still be crack filling?
The crack sealant can be used in high-heat situations like deserts, but it has also been proven to stay flexible down to -0°F.
What is a thermocouple? How do I replace it?
Thermocouple is responsible for shutting off the propane to a burner in the unlikely event of a flame out. This prevents unburned gas from flooding into the combustion chamber or a small spark might cause an explosion. It is an essential part of keeping you safe while working. Watch the
instructional video
on how to re-seat the thermocouple.
When melting the rubberized crack filler, does the whole block with plastic wrapper go into the melter kettle?
Yes, you can put the whole block into the melter kettle along with the plastic cling film. Don't worry because including and melting the plastic film is 100% safe. Plus, it will not affect the adhesion or the performance of the rubberized crack filler.
How to re-seat the thermocouple?
This video
shows you step by step how to re-seat the thermocouple when experiencing unexpected flame-outs from the melter applicators or melter kettles.
How often should I clean my crack repair machine?
It's good to clean it out completely after 5 uses; otherwise there is a possibility of charring rubber in areas where there may be multiple layers of rubber built up.
To clean it, heat it up and scrape it out with a scraper on a broom handle. Then start fresh with a brand new box of crackfill.  
How To Identify RynoWorx Melter Applicator and Features