PL850 Front Wheel Cable Caster Assembly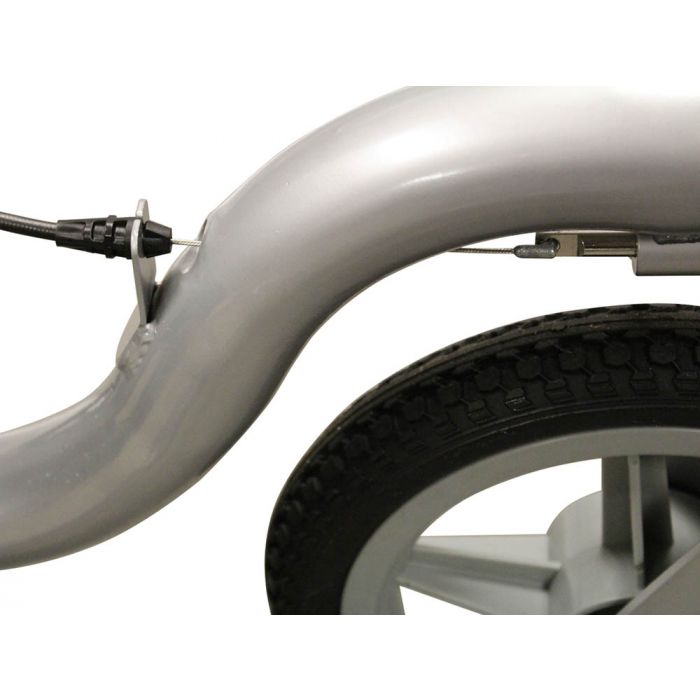 Unlock the front wheel so you can move around easier. Saves time and headaches.
Read more
Easy installation
Maneuver the line striper with ease
Adjust front wheel from the handlebars
FREE SHIPPING
Delivered in: Ships by August 28
Easily maneuver around curves when striping a parking lot or ball field with the PL850 Front Wheel Cable Caster Assembly. Using a trigger mechanism mounted on the left handle grip, your "straight lock" front wheel can be released to "free wheel" and then return back to the locked position without having to manually pull the pin back each time. When you pull the trigger, the front wheel releases, when you let go, the wheel locks in the straight position.
Unlock your front wheel to paint arcs - from the handle bars!
Hassle-free installation
Makes maneuvering or keeping the wheel facing forward as you work easier
Save time and save your back with this affordable accessory…exclusive to the PowrLiner 850 Striping Machine, perfect for light, occasional spraying of small lots and fields with a detachable spray gun for stenciling.
Customer Reviews
Top customer reviews