AirBoss 300 Air Operated Spray System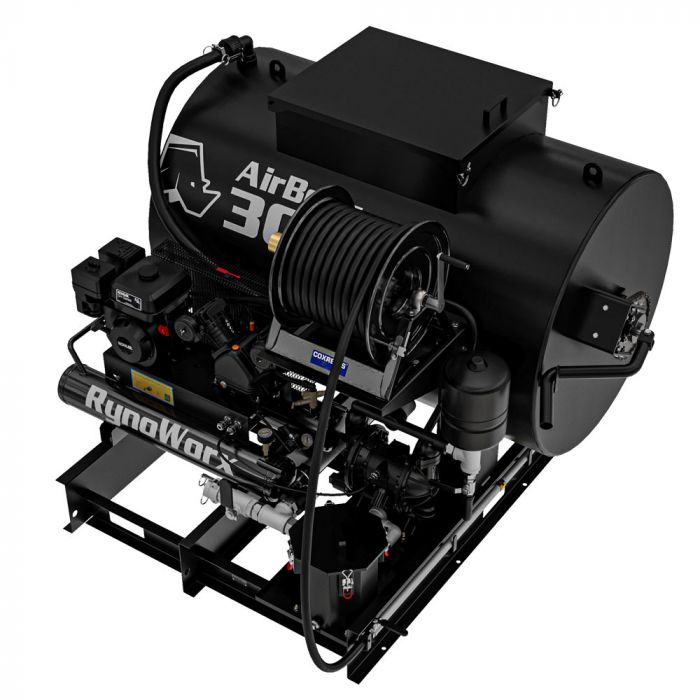 Powerful and reliable air-operated spray system for spraying commercial grade asphalt sealer. Delivers a power-packed fan spray and allows you to sealcoat large areas of asphalt quickly and professionally. In Stock & Ready to Ship
Read more
Turnkey 300 gallon air operated sealcoating spray system with full sweep agitation tank
Covers 30,000 square feet per tank
Full sweet agitation for mixing
Fits in all full-sized pick up truck beds or trailers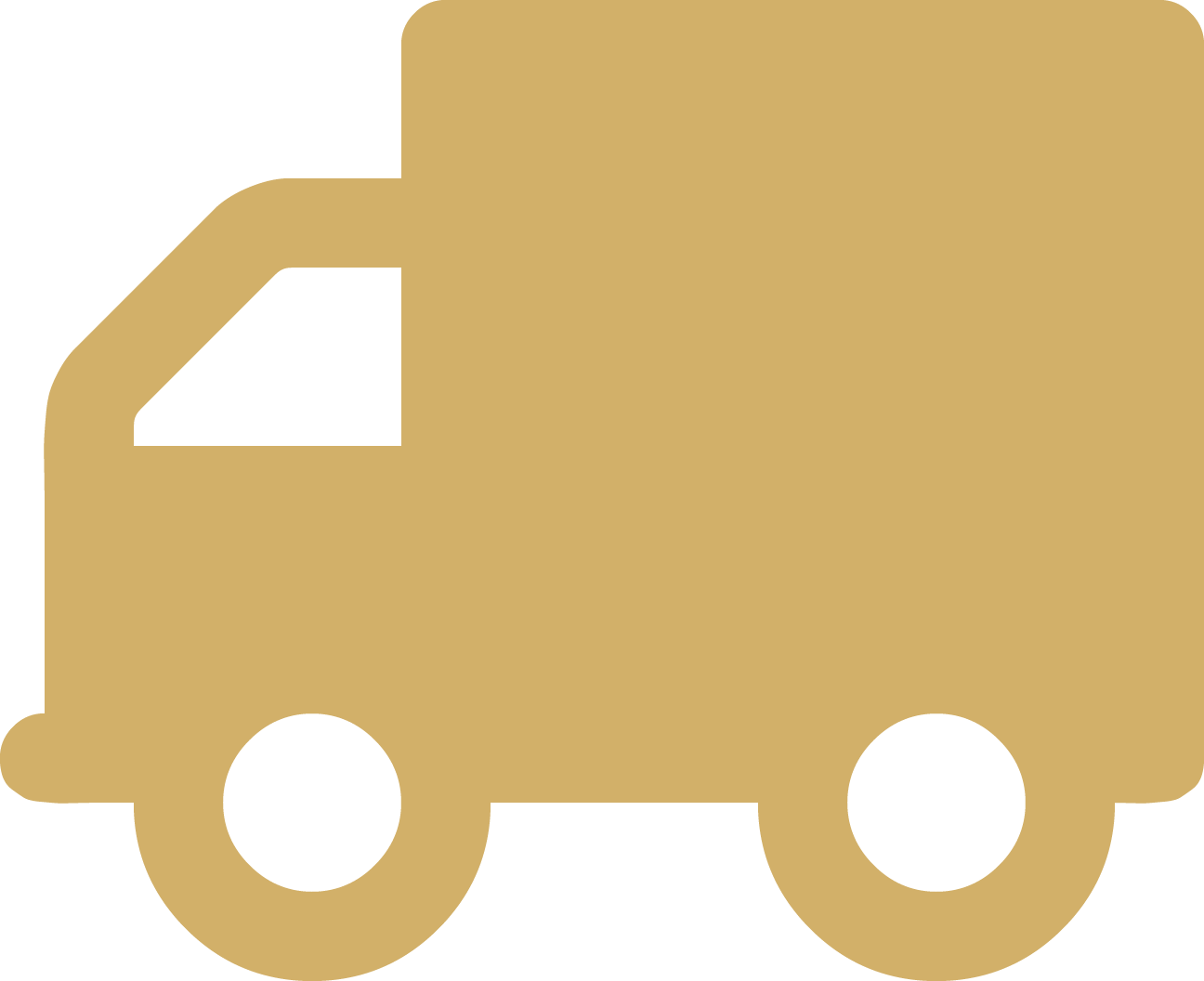 FREE SHIPPING
Delivered in: 7-10 business days
Make It a Bundle
Add These To Minimize Your Effort!
Have questions? We're here to help!

Speak to an Asphalt Expert!
Contact our Experts
When sealcoating parking lots, you need tools that help you do high-quality work quickly. That is why we have designed the AirBoss 300 Air-Operated Sealcoat Spray System to be the most powerful, most durable, and most convenient spray system on the market today.
With the AirBoss, you know that you will leave the job site proud of the work you have done, with a customer ready to recommend you to others.
And you just might get to leave that job an hour earlier. Think of it as giving yourself the gift of time. And of course, the gift of saving on labor costs.
The savings don't end there. The AirBoss 300 is by far the most reasonably priced sealcoat sprayer in the industry. Most air-operated spray systems cost significantly more–even though they cover less territory with an inferior product.
More time in your day. More money in your wallet. More quality for your customers. Consider the AirBoss 300 the purchase that helps launch your business forward.
Packed With Power
Getting a smooth finish fast is critical to professional sealcoating. Therefore, we designed the AirBoss 300 with one idea in mind: more power so you can cover more space more quickly.
The beast of a machine features the most high-quality component parts you will find anywhere. It contains a Kohler 6.5HP engine, a twin cylinder high-output cast iron pump, a pressure regulator/gauge, and a 9-gallon compressor tank with dual outputs. Put it all together, and the AirBoss 300 provides superior performance, delivering a max working pressure of 120 psi and 12 CFM of air flow.
The steel tank has manual agitation: 2 rubber paddles attach to a 1.5" bearing shaft. 3:1 gear reduction reduces torque but increases the speed, saving you time and effort.
Designed to Deliver Quality Coverage
Of course, this power needs to be delivering a high-quality coat, and the AirBoss 300 does just that. The paddles gently scrape the sides of the steel tank, ensuring your sealer, sand and additives stay properly mixed for even coverage. The AirBoss also has pump recirculation to keep your sealer mixed without you having to stop and agitate while spraying.
Optimized for Convenience
As a busy professional, you don't have time for a bulky, inefficient system. That's why the AirBoss 300 was made to be as user-friendly as possible. The sealcoat sprayer already comes fully assembled and on a pallet. Just load it into your truck or trailer, add oil/gasoline to the engine, fill the sealer, and you're all set.
And don't worry: the AirBoss 300 makes loading sealer, monitoring the tank, and cleaning the machine as easy as possible also. It features an oversized upper double door manway and quick-release hatches so that the beginning and ending stages of any job are just as painless as the sealcoating itself.
Built to Last
Even if the AirBoss 300's price tag is the most reasonable in the industry, you still want to protect your investment from the elements for years to come. We have endlessly field-tested our product to ensure that it can stand up to the toughest sealcoating conditions, and the AirBoss 300 continues to pass with flying colors.
Several elements combine to make this the most durable air-operated sealcoat sprayer on the market. First, we do not paint the tank and frame. Instead, we powder coat them to reduce wear. Our pump is made of cast iron to keep it functioning for years. The basket strainer features 0.1575" (4 mm) holes to keep particles out of your pump. Finally, the sidewalls are made from quality 1/8" steel, and the end caps are made from 3/16" steel. As the saying goes, cheap materials end up costing you more in the long run. That is why the AirBoss 300 features quality materials that you can rely upon.
Engineered to Fit Pickups, Flatbeds & Trailers
The AirBoss 300's tank and frame are engineered to fit in the bed of all full-sized pickup trucks ( ½ Ton, ¾ Ton or 1 Ton with Short, Regular or Long Box). No room on your pick-up truck? No problem! The AirBoss can also be secured onto a flatbed truck or onto almost any trailer of your choosing. Easily load it with a forklift from any of the four sides using the engineered fork slots that can be found on any of the four sides.
What's Included
The AirBoss 300 Base Model includes a 3/4" seventy-five foot hose, and a lightweight, durable 60" aluminum spray wand with a 3/4" full port ball valve.
Upgrade Options
The Pro Model has a longer 100 foot hose to give you more reach, and a Cox Hose reel, mounted curbside so you can spray smaller jobs with ease. The fully loaded sealer sprayer system also comes with:
A transfer kit to transfer sealer from drums to your main tank

15' transfer hose
Barrel adapter to transfer the sealer

A maintenance kit, which includes:

Replacement strainer basket
Pump rebuild kit
3 extra spray tips
Have questions? We're here to help!

Speak to an Asphalt Expert!
Contact our Experts
Specification
| | |
| --- | --- |
| Ready To Ship | No |
| Shipping Length | 72 |
| Shipping Width | 72 |
| Shipping Height | 60 |
System
Weight (Base)
1120 lbs
Weight (Pro)
1220 lbs
Tank
Capacity
304 US Gallons
Sidewalls
1/8" Steel
Endcaps
3/16" Steel
Agitation
Manual Agitation, full sweep with 2 Rubber Paddles
Bearing/Shaft
1.5"
Gear Reduction
3:1

Pump
Type
1.5" Dual Diaphragm Air Operated Pump
Inclusion
Santoprene Diaphragm, balls, and seats

Compressor
Engine
Kohler SH265, 6.5 HP Gas Engine , 196 CC
Compressor Pump
2 Piston, Single Stage
Compressor Tank
9 US Gallons
Inclusion
Pressure regulator and gauge
Max Working Pressure
120 psi
Air Flow
12 CFM

Basket Strainer
Capacity
3 US Gallons
Inclusion
0.1575" (4 mm) Holes

Expansion Tank
Type
2.1 US Gallon Diaphragm Type Expansion Tank

Spray Hose/ Wand
Spray Hose
3/4" x 75' (275 psi max) Sealcoating Hose
Spray Wand
60" Aluminum Spray Wand with 3/4" Full Port Ball Valve

Accessories When You Upgrade to the Pro Only
Hose Reel
Coxreel - 1125 Series Hand Crank - 3/4" x 100'
Replacement Strainer Basket
15' Transfer hose
Barrel Adapter for Transferring Sealer
Pump Rebuild Kit
3 Extra Spray Tips

* 73.7" is the overall width, the width at the base is 48"
Customer Reviews
Top customer reviews
Helped me with my business

All positive. The AirBoss works well and helped me a lot with my business.

The Airboss 300 is a great system. The equipment worked really good, and we are satisfied with it.

A wonderful and professional company to work with. Just purchased an AirBoss300, great machine. The customer service was absolutely unmatched. Very highly recommend AK for any asphalt needs!

The airboss 300 is a great system. The equipment worked really good, and we are satisfied with it.

Helped me with my business

All positive. The AirBoss works well and helped me a lot with my business.
Customer Questions
What sort of vehicle do I need?
Designed for 3/4-1 ton truck, flatbed truck or 1/2 ton truck and trailer.
How do I start it in the morning?
Do a couple of cranks to move any settled materials and then run the machine in recirculation mode. Test the tip by spraying into the tank to see if there are blockages.
What sealer does this work with?
Anything water-based: coal tar, asphalt emulsion, acrylic. Can spray loads with sand.
Why do I need a surge tank?
It keeps a consistent, adjustable pressure so you can provide a consistent fan spray. Other machines are susceptible to pulsing – this one keeps positive pressure to prevent pulsing.
What is the best size trailer to use with this spray system?
The unit itself only requires approx. 6' of length - so anything beyond that is basically for storage. 12'-16' would be good, if you are running melters and crack cleaners and other equipment then the 16' would be better. DUAL axle - this unit full weighs approx. 4500lbs - that's without adding melters, rubber, tools and other equipment as well as the weight of the trailer itself.