Do-It-Yourself Crack Repair Equipment
Cracks in asphalts have a way of cropping up when you least expect them. It only takes one particularly harsh winter with its repeated freeze-thaw cycle or extreme heat and flooding during summer for cracks to form.
As a residential or commercial property owner, these cracks are bad news. They might be hairline cracks for now, but neglect them, and you're bound to spend thousands of dollars to have them repaired when the cracks widen or become potholes.
The easiest way to have them repaired is to hire an asphalt maintenance contractor. But hiring a contractor can be an expensive option for some property owners. 
Plus, asphalt maintenance is like maintaining a house — you have to repair cracks, keep it sealcoated, and fix other types of damage year after year after year. Wouldn't it be better if you can just whip out the equipment and supplies from your garage whenever you need them instead of phoning the contractor and hoping that they could squeeze you into their busy schedule?
The good news is you can do asphalt maintenance yourself, and you can invest in supplies and equipment so you can access them any time. At Asphalt Kingdom, we have a wide range of crack repair equipment designed to be used by contractors and DIYers like you.
DIYer? Take a look at the crack repair equipment you can use for your project.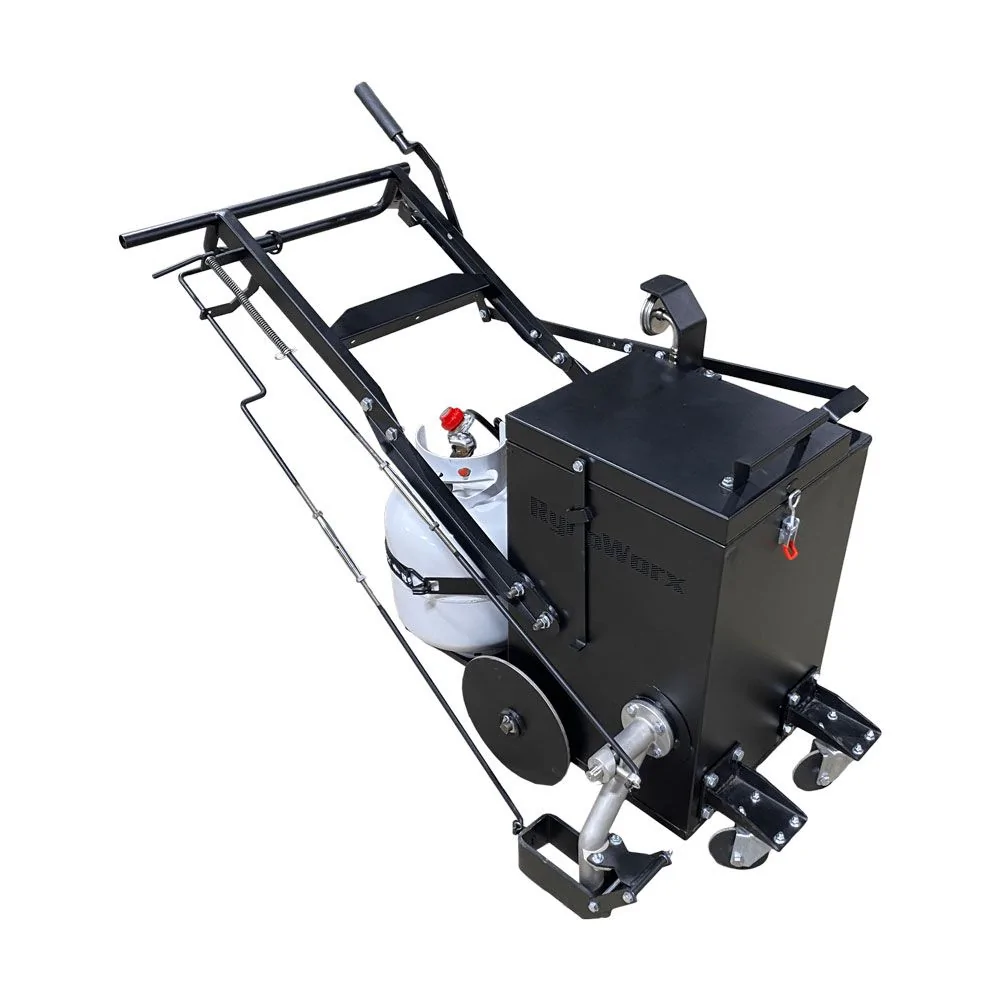 The RY10 Pro is one of our best-selling crack sealing machines. This machine melts crack filler 50% faster than your regular melter, and it is safer with its top-of-the-line flame-out sensor. The entire body is made from durable steel, allowing the machine to last for many years even if you use it frequently.
This machine is so easy to use anyone in your crew can be trained to fill cracks at walking speed. Learn more about the RY10 PRO Crack Seal Melter & Applicator Machine here.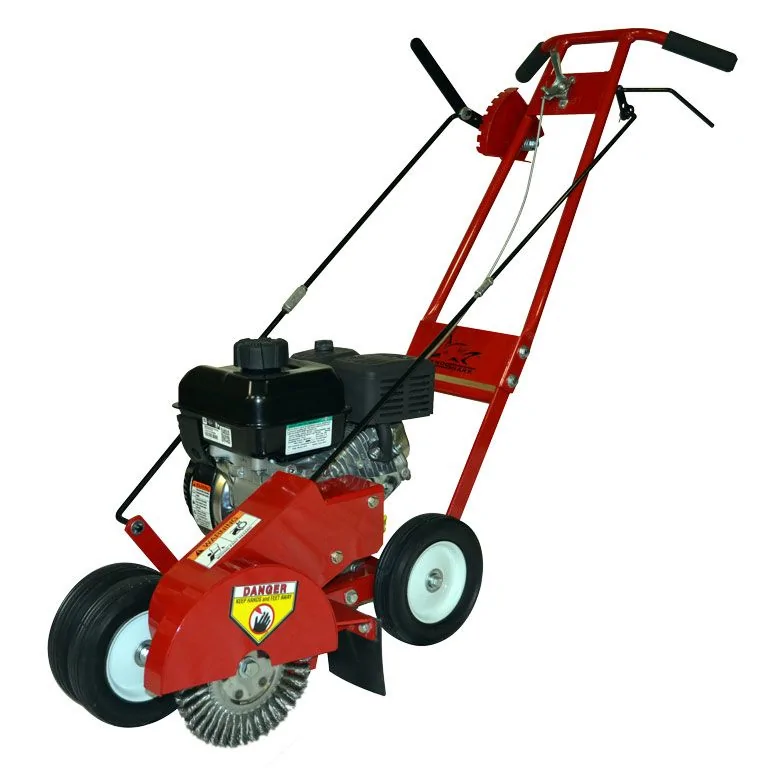 Asphalt surface preparation just got easier thanks to the Asphalt Kingdom Crack Cleaner Machine. This machine is equipped with a wire wheel that gets rid of loose asphalt, vegetation, and dirt inside cracks. No need to spend hours sweeping miles and miles of cracks when you have this machine. This is the fastest and most efficie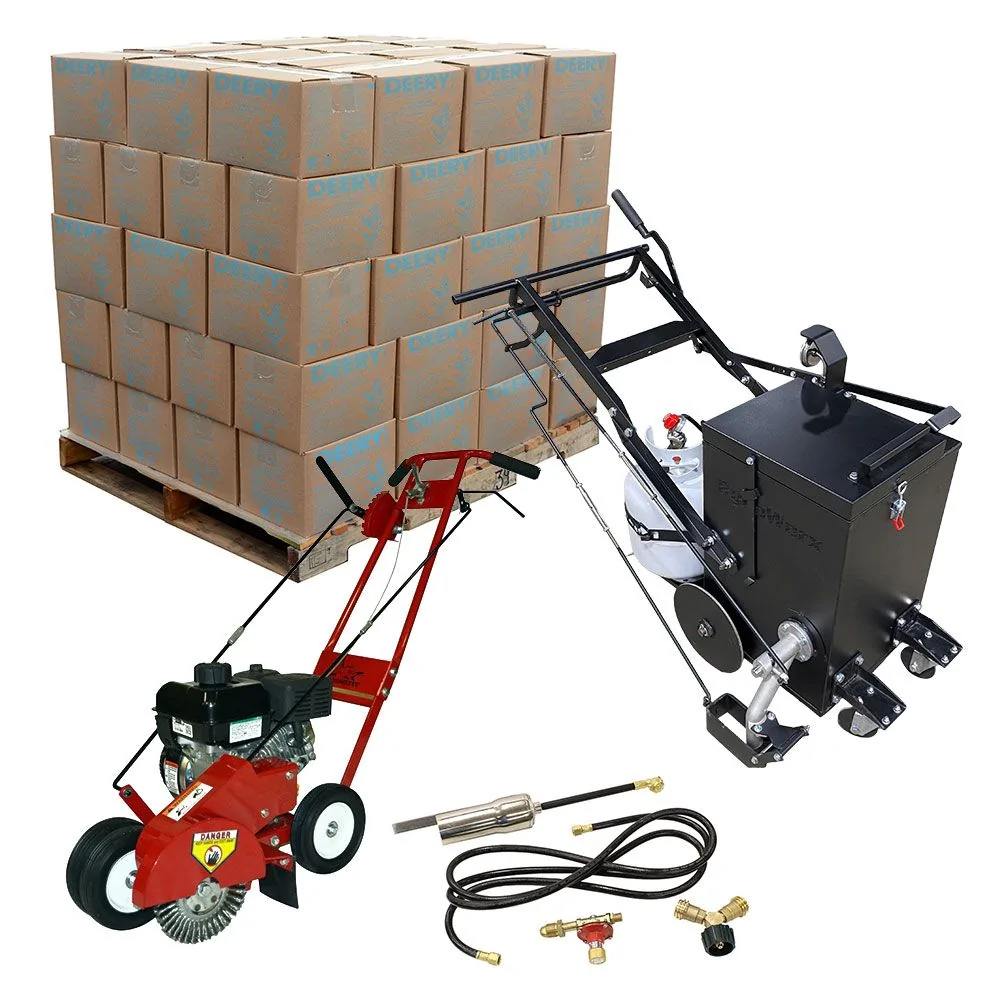 Save money with the RY10 Pro Crack Repair Combo. We recommend this package to DIYers with large properties as it already includes our best-selling RY10 Pro Crack Seal Melter, torch, and Asphalt Crack Cleaner Machine. You'll also get 75 boxes of Deery Crack Sealer delivered right to your doorstep.
This package is ideal for large properties, such as golf courses, airports, highways, car dealerships, churches, and resorts.
How to Repair Cracks on a Driveway or Parking Lot
Using a

wire street broom

or an

Asphalt Crack Cleaner Machine

, sweep the cracks to get rid of dirt, vegetation, or loose asphalt. Burn and remove weeds with a heat lance.

Note: Don't overclean the cracks as this could deepen the area needed to be repaired. You're going to need a lot more crack filler when this happens. Also, do not pressure wash cracks as moisture could affect the adhesion of the crack filler.

Watch this video for more information on surface preparation.  

Use a

gas-powered blower

to remove any remaining dirt from the cracks and the surrounding areas.

Turn on the RY10 Pro and carefully load your Deery Crack Sealer. Wait for the crack sealer to melt, and apply the crack sealer at walking speed.

Cordon the area with

attention ribbon

while the crack sealer hardens and cures.
Not sure how to tackle your asphalt cracks?
Fill out this form and one of our experts will reach out to you.